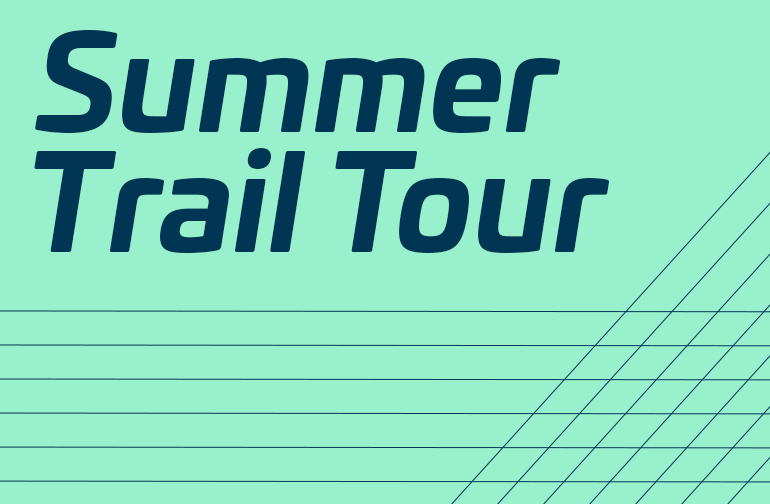 This is the fourth installment in our Summer Trail Tour, where local runners share their favourite trails. The Sunday following each feature, Health and Performance will lead a run on the trail for anyone to join. Read more about the Summer Trail Tour.
This week, Jody Rice shares one of the region's hidden gems: West Side Trails, which is the official name for what you probably know as Columbia Forest.
Date: Sunday, July 24, 2016
Time: 9:00am
Meet: Cul-de-sac of Columbia Foreset Blvd
Length: 5-12 KM of trails
More details: All paces are welcome. The main group moves approximately 5:30-6:00/km. Runners have the option of turning around at any point to cut the run to their preferred distance or time.
Photos
West Side Trails (Columbia Forest), Waterloo: "Forest, Ponds, Hills, Bridges, and…Dinosaurs?"
These trails have a lot to offer runners of all skill levels from stone dust and smooth packed dirt to muddy and rooty singletrack. They are beautiful year-round, present endless route options, and are not heavily used.
Our trail run will meet at a paved path, which divides the trail system into two sections, north and south.
In the north you will find plenty of challenging single tracks with steep climbing and descent. There is no main trail, signage or clear direction to travel, but that's part of the allure. If you have some time on your hands and are looking to explore, head north. In Blue Beech Park at the northeast corner, runners get a view from one of the highest points on the west side of the city. Keep an eye out for a makeshift teepee, a black bra, old bikes and hidden hills. It will take a few visits, but once you get your bearings, you will have a blast.
The south is based on the GeoTime trail, which has many interesting infographic signs along the path teaching about the geology of this area from Precambrian time. The trail peeks in and out of the forest with a mix of single track, gravel and paved surfaces. There are a few challenging hills that keep it interesting, but overall this is a wider trail with more gradual inclines. You have the option of travelling the beaten path which will take you out past backyards and ponds and back through the forest, or venturing inward on a few branches that will cut through the forest. Keep an eye out for the sundial and a unique lookout behind the Boardwalk shopping center.
The map provided shows a run much of the outer perimeter of the trails. There are numerous access points all along the eastern edge for you to choose from with on-street parking usually allowed and clearly marked.
With files from Luke Hoyt.
Trail Map
Trail features
Access: Many accesss points, including from SJAM, Wilmot Line, and Columbia Forest Blvd
Surface: Multi-surfaced, including gravel, dirt and grass
Full length of the trail: 12 + KM
Trail system: Known as Forested Hills, this woodland is the largest in the City of Waterloo, and contains wetlands, rare plants, migratory breeding birds and a variety of wildlife.
More information: can be found here.
Join Val, Jody and the group at West Side Trails on Sunday!