This spring, we're revealing some great t-shirt designs each week. Be tuned to follow our social channels for all the content.
We're excited to reveal our design for the 2019 ENDURrace.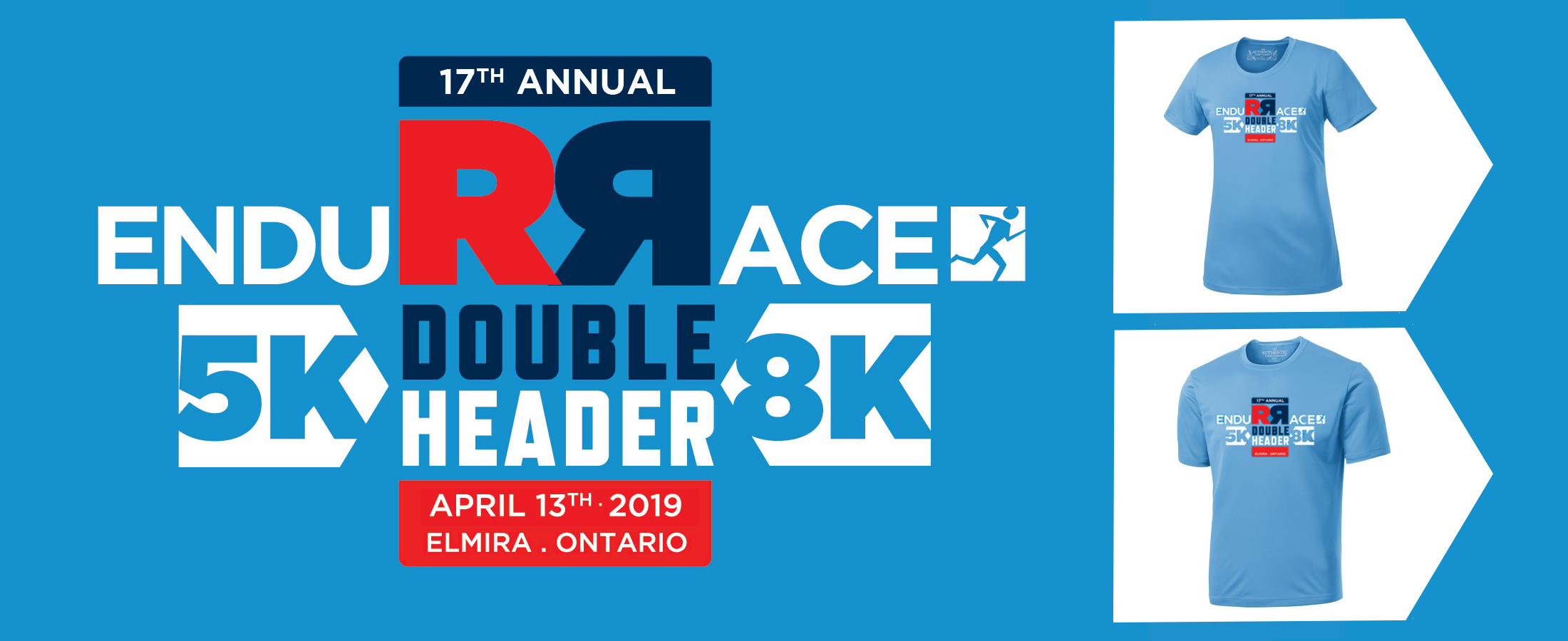 For this 5k + 8k doubleheader in Elmira, Ontario, we took inspiration from fight poster graphics to create an aggressive design. And at just 90 minutes between the two events, these flat courses will present as much of a personal battle as you want to find!
Between the 5k and 8k, take some time to relax, size up your competition, and get ready for the second leg. And make sure to enjoy the barbecue after your race – you will have earned it.
Runners can also choose to do only the 5k, but the finisher medals are reserved for the doubleheader event only.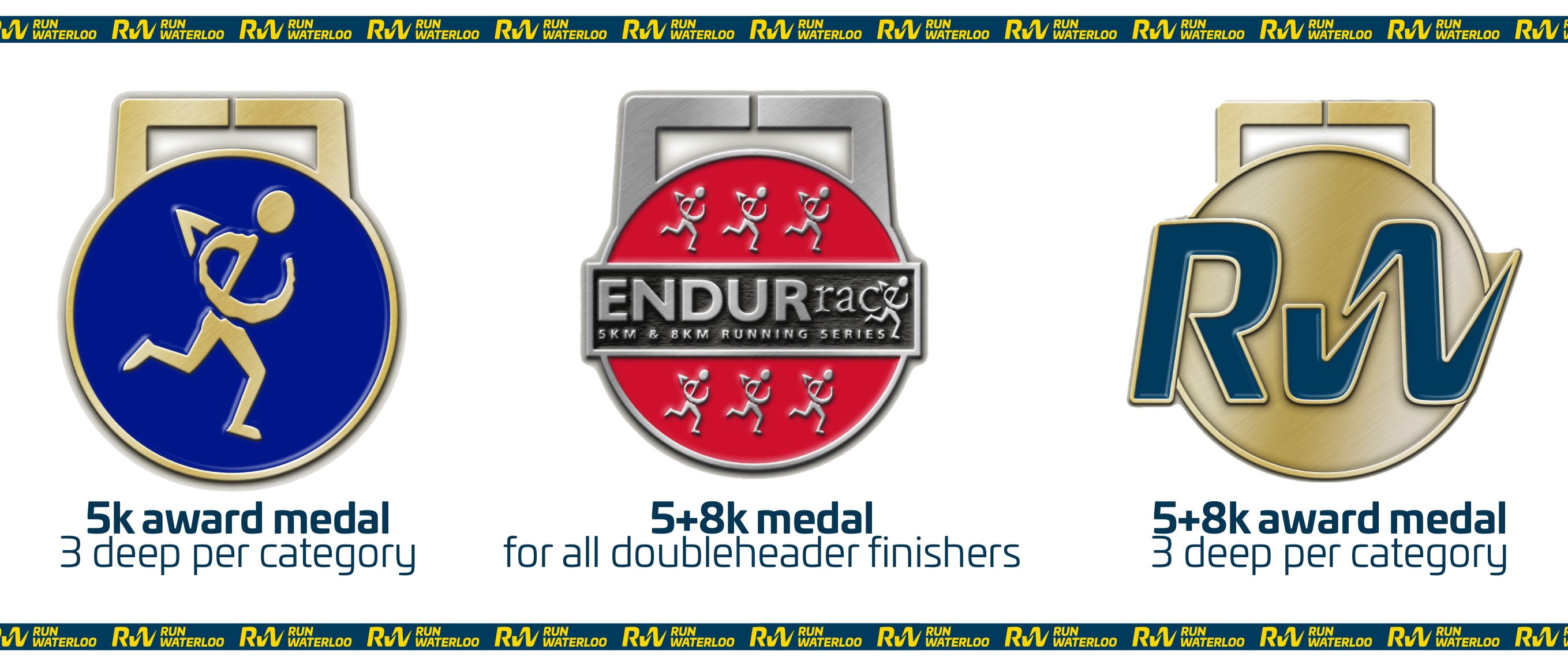 T-shirt tuesday
Released
Laurier Loop
ENDURrace
To Be Released
Baden Road Races
Waterloo Classic