For this month's #tshirttuesday, we are taking the decision to the runners!
After exploring a variety of blues, greens, and even maroon for past Harvest Half shirts, we are thinking about three different options for the 2019 shirt.
For this poll, we are taking votes in three places: on the official facebook post, comments on this blog post, and also in the raceroster editable data. Anyone can vote in all three places for a total of five votes for any one colour. (Raceroster votes will count for 2 because they have already registered for the event, and facebook votes count for two: like and comment.)
Which do you like for the rural roads? Electric pink? A harvest gold colour of corn? Or a cool coal grey? The choice is yours!
The poll closes on Monday, September 2, 2019 and the t-shirt colour will be announced the next day. All men's shirts will be the same colour, and all women's shirts will be the same colour.
As always, the image is a mockup and the final print could vary slightly.
And the winners are …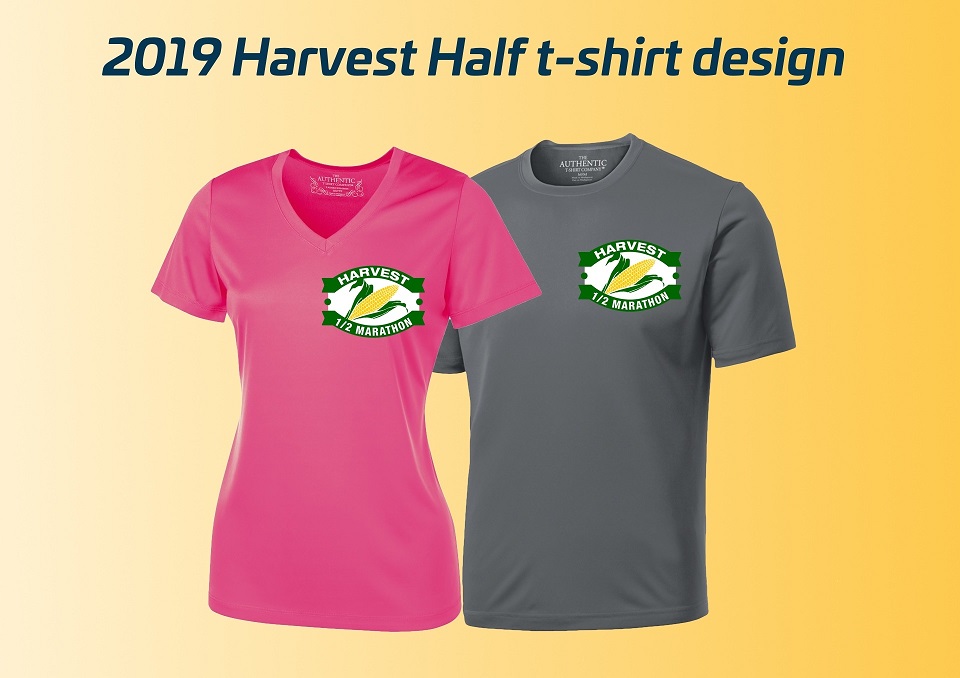 Thanks to everyone who voted! We received exactly 200 votes and Gold actually earned the most votes in total, but behind pink for women and grey for men! But it gives us a great idea for 2020!!!