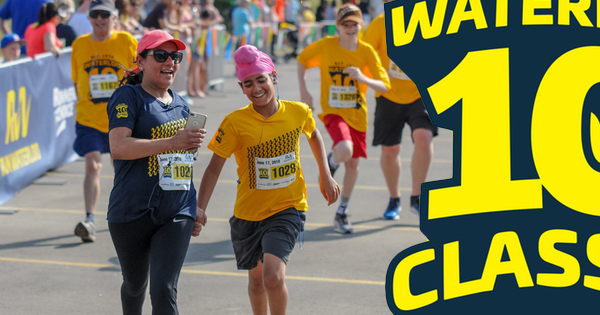 The Waterloo Classic is Waterloo Region's oldest and largest 10k race. The Father's Day tradition began in 1978 and is still going strong, bringing families and the running community in general together for a fun summer morning.
For 2020, we have pivoted to a virtual race. While the market flooded with great virtual racing opportunities of all kinds this spring, Run Waterloo is finally ready to throw our hat in the ring with our first ever planned virtual run. Let's do this! 

For more information about this 43rd annual event, contact Lloyd Schmidt, Race Director.

How to participate in a virtual race
After your run, log into Race Roster, and submit your time directly into the results. Participants will be emailed specific instructions and links on how to participate in the virtual aspect of the race.
Registration and pricing
Registration is open for two weeks (June 11 – June 25). Events are 10k, 5k, and 3k. We have a number of entry options:
Free – everyone is welcome to participate in the online fellowship, but it does not include results
$10 – includes results
$25 – includes medal, bib, and radler (requires delivery selection)
$25 – includes t-shirt, bib, and radler (requires delivery selection)
$40 – includes medal, t-shirt, bib, and radler (requires delivery selection)
Delivery / pickup
$15 to anywhere in Canada only
Free pickup at Runners' Choice Waterloo, with any in-store or online purchase. Participants will be emailed a 20% code for their entire purchase; more on that below.
To a single address in Waterloo Region, families of 3+ have all shipping fees completely waived – this only applies to families who register on one transaction with one single address.
The swag
These designs are preliminary and won't be printed until registration closes on June 25. Expect deliveries at the end of July.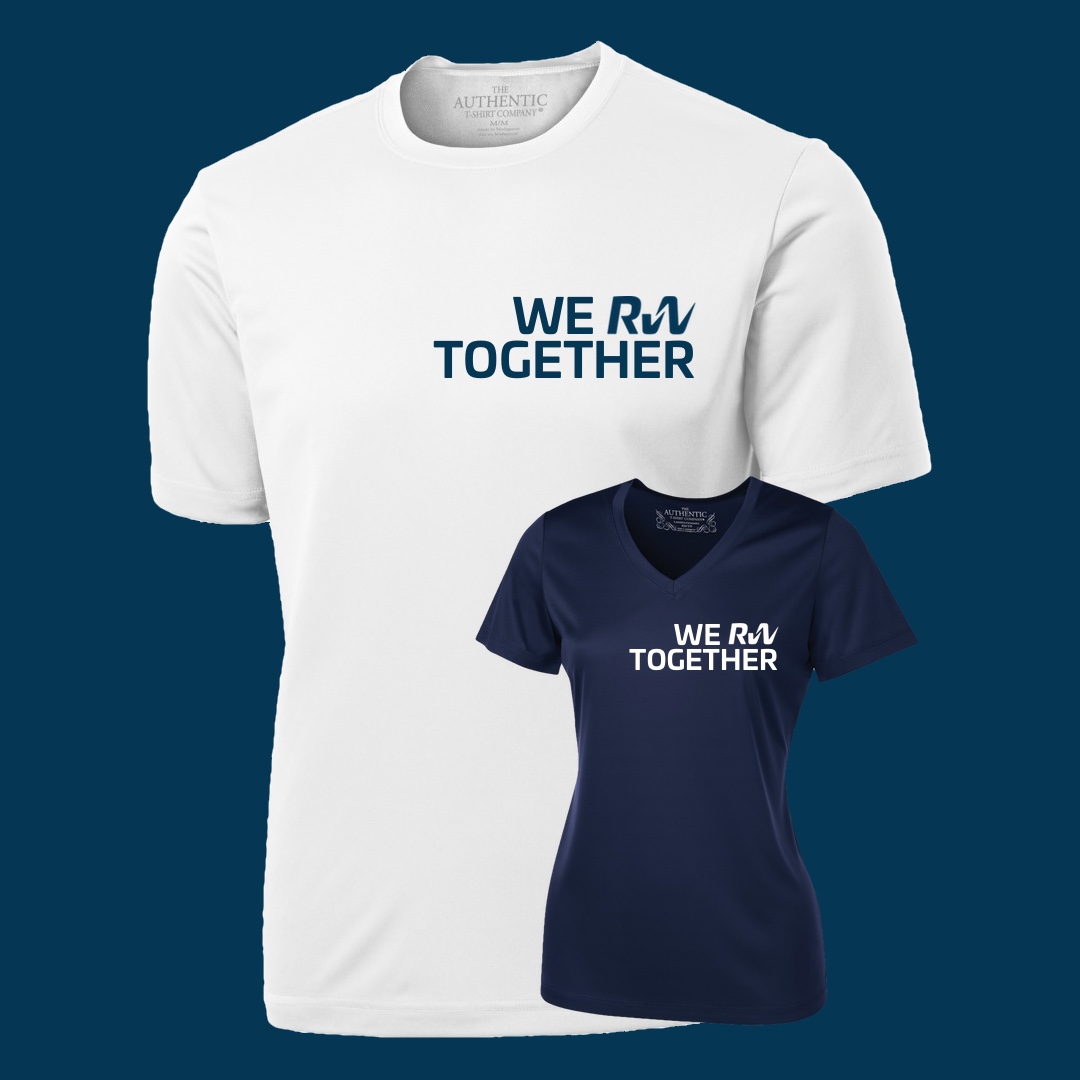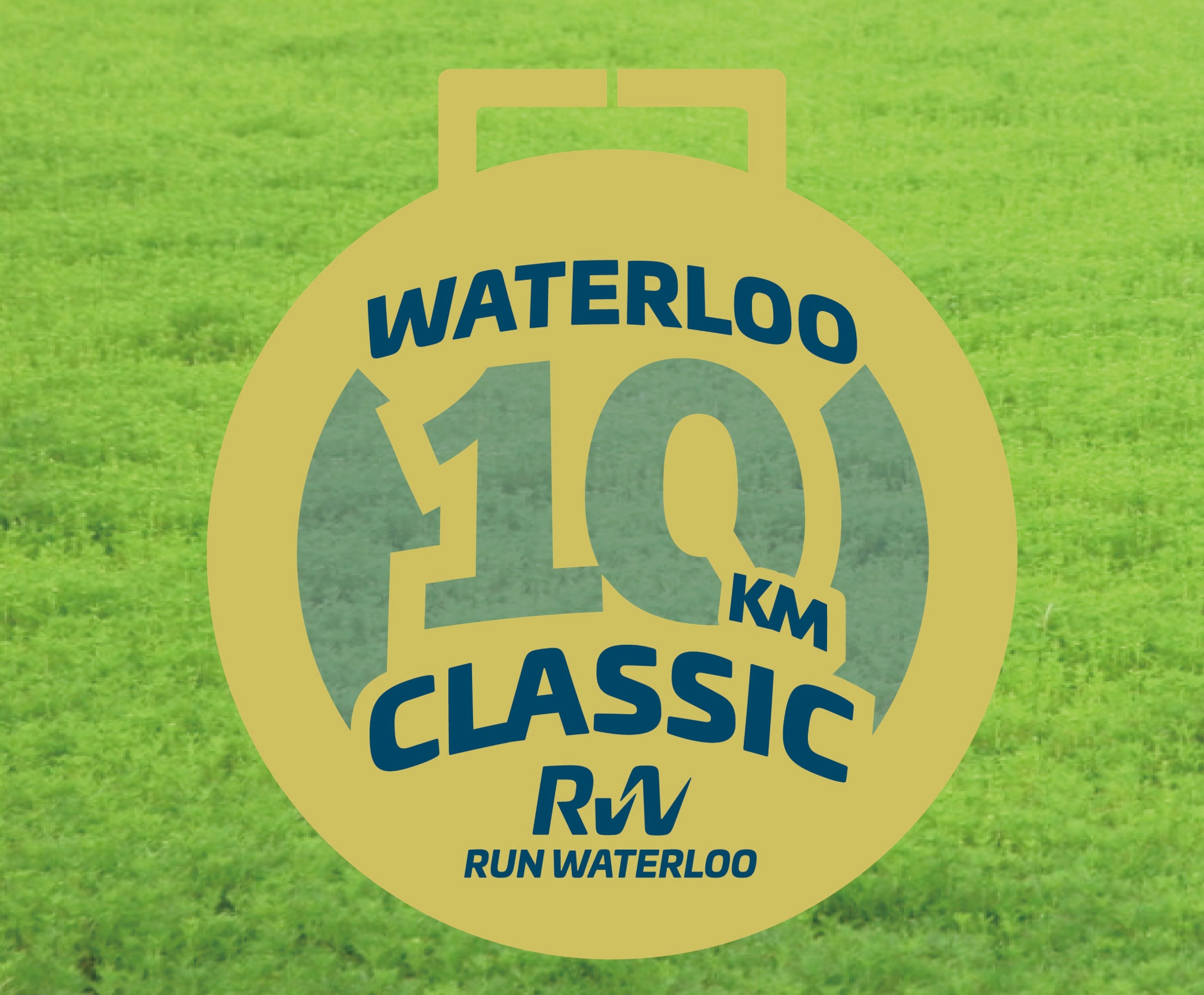 All entries (19+) that include a swag item (shirt, medal) also include one Pineapple Radler from Waterloo Brewing! This specialty item sold out last summer before Waterloo Classic, so we're making sure we get them for 2020!
The funds
This race supports two great causes at the University of Waterloo: the Women's Sport Initiative Fund, and two cross country scholarships. We hope that this race can still meet our projected contributions. Donations will be accepted, and proceeds will be split between these causes and some Run Waterloo operational costs. We have spent the spring processing enormous quantities of refunds, and while our operating costs aren't large, they do add up, especially since we have no idea when we will be able to host events again. Thank you for your support!
Notes from our sponsors
Runners' Choice. This race typically drives a lot of traffic into the Runners' Choice store. Since that is not an available option right now, we are supporting the store in a different way. The promo code participants will be sent is valid June 21st – 30th, both online and in-store for 20% off your entire purchase (excluding nutrition, electronics, and specialty racing items). After June 30, we will have a full list of people who redeemed the code (online and in-store), and all of those people will have their package delivered when ready. Any participant who selected the free option who does not redeem the code will have their package held until the next kit pickup, which will be a future and undetermined point in time. Worth noting: the free pickup at Runners' Choice would involve you vising the store twice: first when you pickup your online order / go to the store to buy something with the code, and the second time will be when the swag is ready and you can drop in to claim your kit.
My Next KW Home – Michael Hewitson free entry contest – We haven't ran this contest in a few months, so this one's simple: to enter, just check in to the Facebook event with a new post of any kind. We miss you, and want to say hi! Two facebook entries will be chosen on June 15 for the complete package of swag and shipping.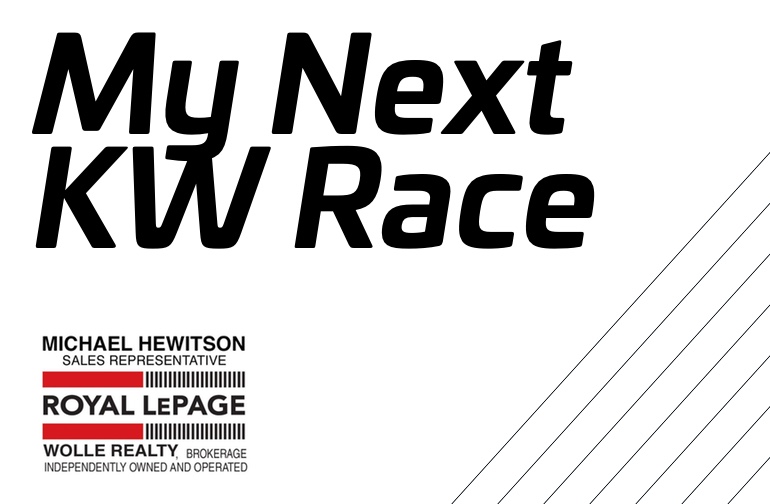 Waterloo Brewing – if you go to retail store during race days (June 21 – 30), you can show your email confirmation for a few TBD small gift items. Plus you can take advantage of their Canada Day sale – 30 tall cans of their core brews for $60!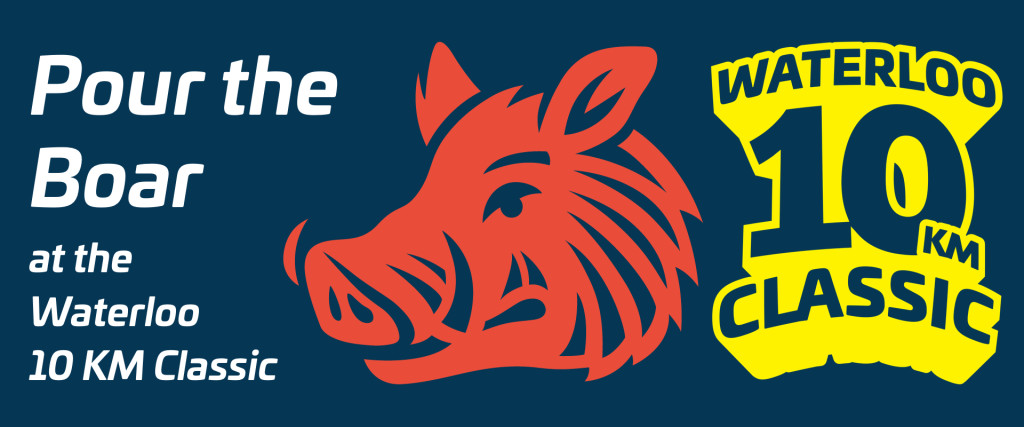 The bonuses
10 heats
We are going to sponsor 10 mini-runs of exactly 4 or 5 people. Each mini-run will be supported with food, drinks, swag, and possible photography support. These are ideal for families in the same bubble, or alternatively, a small group of 5 could get together if protocols are followed, which will be determined closer to your date. Protocols could involve starting with masks and passing with masks, but we will wait to see.
Apply for funding here from now until June 15. Please indicate who you are and why you are a great candidate family or group. We are especially looking for families who have Waterloo 10 KM Classic traditions!
Two of the 10 heats will be composed of local elite athletes, one for women and one for men. The lack of racing opportunities for our local elite runners is a huge loss and we are excited to make a small contribution to that end.
10 themes
We don't just host events for you. We host them to build strong community bonds, and that is tricky when done virtually. So we are going to explore ten themes of our community, one on each day of the race.
June 21: inclusion – what belonging to the running community means
June 22: women in sport – opportunities and successes
June 23: families – the building block of our organization
June 24: fathers – male allyship and lessons about caring from our dads
June 25: COVID-19 response – coping and thriving in challenging times
June 26: road racing – what does it mean to you?
June 27: tradition – why has this race lasted 43 years (and counting)
June 28: physical fitness – connecting running to physical health
June 29: mental health – connecting running to mental health
June 30: friendship – bonds formed through running events and clubs
Each day, we hope to have a rich online conversation (through various social portals) on each theme. We can talk about what is working well, areas we can improve on, and by doing this, establish some even stronger bonds than we might in a typical post-race environment.
Join the Facebook event
Important details
Swag – will be delivered after the race. We are not going to order the medals until after registration closes, to completely eliminate waste. So expect your package later in July at the earliest.
For the T-shirt, participants can vote which colour they like, between white and navy. The three shirt cuts (mens/unisex, female, and youth) will independently go with whichever colour has the majority of the votes.
For RW members
The discount has been changed from 20% to $10. This race counts for Boost with the Classic booster. The Boost program will be revitalized this summer with an innovative series of virtual runs – stay tuned.
For participants already signed up as of March 14
By email, you have been given the option to defer to the 2021 race, be refunded (net of Race Roster processing fees), or join the virtual race. If you choose to enter the virtual race, you will be counted as having purchased a medal and delivery, and whatever your shirt selection was. Contact us if there are any case-by-case questions. You can request a refund and later sign up for the virtual run, if that works for you. The deadline to choose date is June 18, which is when refunds will immediately be processed.
Race history

The Waterloo Classic 10 KM Road Race is the oldest continuing race of it's kind in Waterloo Region.
Its long and storied history is one of sporting and community tradition since the inaugural event in 1978. It was held at University Stadium (formerly Seagram Stadium) every year from 1978 – 2014 except for 2007, when it was displaced by turf installation. Since 2015, it has been displaced by LRT construction. We are currently sifting through the boxes of newspaper clippings and black & white photos to share these stories; for example, did you know that once in the early 1990s, it snowed?
Rich Hughson won the inaugural running in a time of 31:39. Through various course changes, the event record today is 29:46 by Paul Lockhart in 1985 (which beat his brother Greg Lockhart's 1981 record by ONE second!) Jackie Mota holds the female record at 33:47 in 1997. Overall, we have seen 5 sub-30 times throughout the years, and with 5, Clive Hamilton holds the record for most victories.
One of our favourite stories comes from 1988, when two runners who would represent Canada in Seoul later that fall ran the Classic. Doug Consiglio (Canadian 1500m champion) and Peter Maher (Canadian marathoner) competed in the 10 KM. Of the two Olympians, who would come out with the win? Explore the full records here.
The 3 KM (1996) and 5 KM (1997) events were added in the 1990s to meets the modern needs of families and all types of runners. But the 10 KM distance remains the signature challenge of The Waterloo 10 KM Classic.
For the past 43 years, The Classic has raised money for such worthy organizations as Child Find, Red Cross, Food Bank, Canadian Diabetes Association, Lung Association, Crohn's and Colitis, K-W Habilitation Services, The Waterloo Recreation Complex, K-W Firefighters Defibrillation Program, The Betty Thompson Youth Centre, Citizens Concerened with Crime against Children, the Hospice of Waterloo Region, C.O.D. Riding Program, K-W Counselling Services, K-W Special Olympics, Books for Birthdays, Freeport Hospital, Heartwood Place, Extend-A-Family, University of Waterloo Women's Sport Initiative, and local amateur athletics.
Race results and records