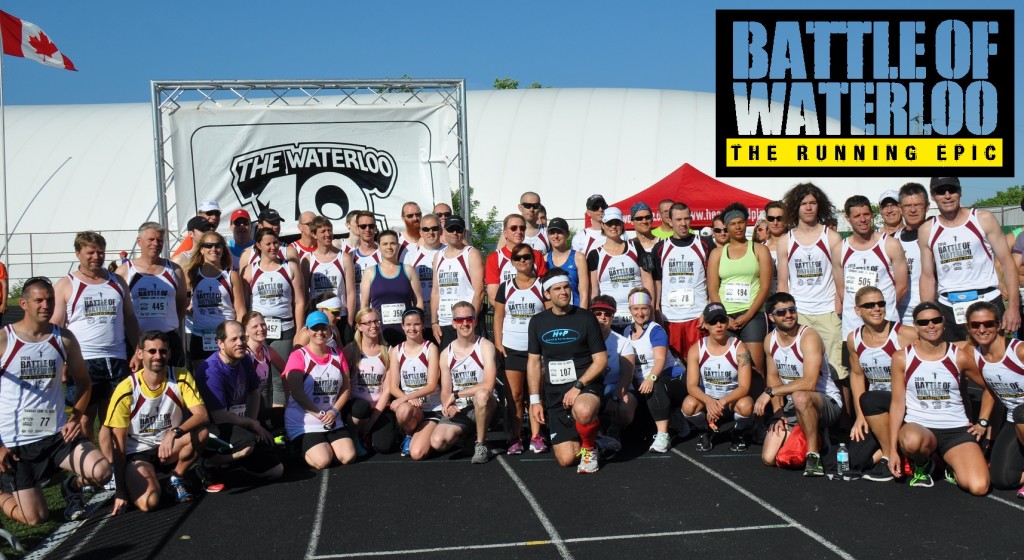 We are only 40 days away from the conclusion of the first Battle of Waterloo!
Battle participants have already received their singlet and everyone who finishes the third stage earns the finisher's medal. Age group winners will be recognized, but we've got some more exciting news!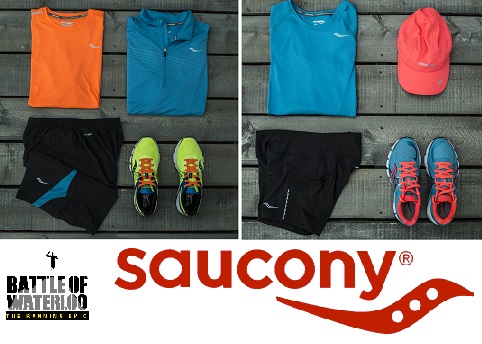 Saucony Canada has come on board with a "Head to Toe kit" for the overall winners (male and female). This includes: shirt, jacket, pants, shorts, a hat, and of course, shoes of their choice!
Right now, Sean Delanghe and Annika Nicholson are leading the fields. What will happen on October 19?
We are also designing the next Battle of Waterloo in 2015. Do you have any input on which distances and races you want to see in the Battle? Let us know!