Thank you to everyone who made the 11th annual Laurier Loop a great success!
The sun came out to make it a beautiful day for a 2.5km, 5km, 10km or relay run. A big thanks especially to the KP344 class from Wilfrid Laurier University's Kinesiology Department. A group of students used this race as part of a project to develop their leadership skills. You may have noticed them in several places around the race: on the course marshalling and cheering with great signs, on the mic…
A total of $1,000 was raised for Sun Life Centre for Physically Active Communities. Thank you to those who contributed!
A big shout out goes to the KP 344 class who helped facilitate the Laurier Loop this past weekend. @RunWaterloo put on a great event and we were able to get approximately 325 KW community members and Laurier students active! #greatsuccess https://t.co/pUqxnN2skZ

— Sun Life Centre (@SunLifeCPAC) March 12, 2018
Free race photos
Here is a quick sneak-peek at our photos from this event. All Run Waterloo photos are free and high quality for your use.
Check back later this week for thousands more from Ryan, Chris, and Will!
Rarebits had a great time out on @RunWaterloo Laurier Loop course this morning. The ever excitable Merlin had a great race and @SkyMacCreative captured all the glorious run action! Thanks for the loop Laurier! #runKW #runnerBliss pic.twitter.com/BNxG5K0hl5

— The Running Rarebits (@RunningRarebits) March 11, 2018
Spotlight on relay: success
Some major features we've launched over at @RW_Results this year gave us an opportunity to do something fun with the relay in 2018 – time runners individually. With this new functionality we saw an opportunity to do relays in larger numbers. We know it's a busy season of "A races," between Chilly Half Marathon and Around the Bay, and so we saw an opportunity for a fun, short early-spring relay!
We approached Dr. Sean Delanghe and Health + Performance with the idea, and they jumped on it! A huge thanks to H+P and Delanghe Chiropractic & Health for helping us get the ball rolling with 6 teams (and 40 total athletes across all events). By the end of the day we had 15 teams, including 2 all female teams and 1 all masters team, who completed the four loops. Based on the feedback from this field of 60 relay runners today, we're very excited about trying to grow the 4 x 2.5k relay into the main Laurier Loop event!
Fun day with @Health_Perform and @RunWaterloo ! I forgot how much 2.5k hurts #cantwontstop

— Emily (@Anderson11Emily) March 11, 2018
Results and records
Congratulations to all finishers!
2018 was certainly a year for the record books at the Laurier Loop:
Relay
The fastest all-male team was Another H+P Men's team (Greg Dyce, Jonathan Redfearn, Nick Burt and Brendan Hancock), who ran a combined 33:59, averaging 8:30 per runner;
The fastest all-female team was H+P Women's A team (Erin Mcclure, Gillian Willard, Alexandra McGowan, Robyn Collins) with a total time of 38:04, or 9:30 per runner;
The top mixed team was H+P Cocktail (Vicki Zandbergen, Michael Hewitson, Valery Hobson, Alexander Tohivsky) in a total time of 40:44, or 10:11 per runner.
There was only one all-masters team, but these old H+P guys threw down a time that will be tough to beat in future years!
All of these are considered records, as this is the first year of tracking and recording relays under the new system.
2.5KM
All the individual records were broken this year:
Male all-time record Jonathan Redfearn in 8:08
Female all-time record Alexandra McGowan in 9:10
Masters Male all-time record Dem Neumann in 8:53
Masters Female all-time record Robyn Collins 10:02
Nine of the top 10 times (men) ever were run this year, and six of the top 10 women's times.
5KM
Female winner Sarah Cranmer-Byng finished with the 6th fastest time ever (19:40).
There was a new Corporate Team record: Kitchener Waterloo Track averaged 20:36 for their top 3 runners.
10KM
Winner William Schrantz, 35:02, cracked the top ten with the 6th fastest time ever.
RW Boost update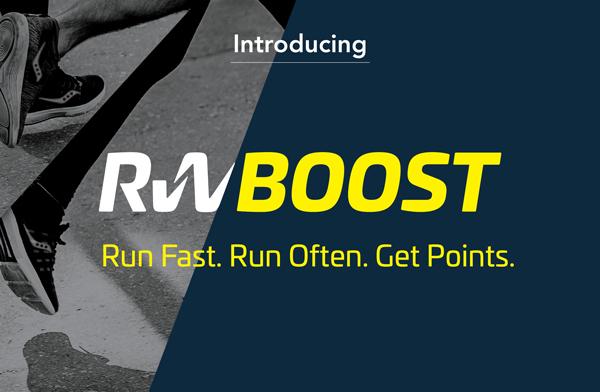 We have a brand-new program at Run Waterloo in 2018 and it's been exciting to watch it unfold over the first two races of the year.
Today, Vicki and Robyn maintained their leads in the female demographics, while both male categories were overtaken. Congratulations to Reza Saputra and Dave Harmsworth for taking the lead after race #2!
In other news
We launched a brand new partnership this weekend for a new race this May. Check it out!
Awesome day at the @RunWaterloo #LaurierLoop!

Our recap: https://t.co/qXyA1HeWLH#cantwontstop pic.twitter.com/mwh6J87cLe

— Health & Performance (@Health_Perform) March 11, 2018