What a 10 days!
Recap
Thank you and congratulations to everyone who participated in various ways in the 43rd Waterloo 10 KM Classic. We knew from early this spring that it would be different, and we tried to make the best of it!
The race started on June 21 – every Father's Day for the past 43 years – and continued right to June 30. Along the way, we tried to engage some families, some elites, and the entire community through our 10 themes.

The fundraiser for HeForShe at the University is ongoing. Thanks to all donors and fundraisers!
Participants have great swag coming, from suncatcher medals to Waterloo Brewing radlers to "We Run Together" t-shirts. You will be notified when they are in and ready!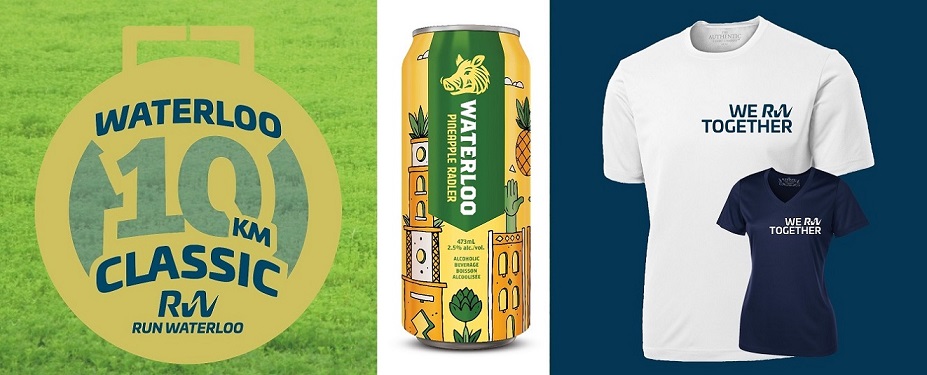 Results
As you know, this is a 10k race, and the featured distance has a storied history.
Most of the top 10k times were run on a measured course, on a hot day with no water! Other timed distances offered are the 3k (since 2008) and 5k (since 2003).
Congratulations to all participants, whether you ran solo, with your family bubble, or in a socially distanced style. We missed seeing you all this year!
Huge thanks to …
All of our sponsors, who have stuck with us through exceptionally thin times. You rock!
My Next KW Home Group | Waterloo Brewing
M&T Printing Group | University of Waterloo
Runners' Choice Waterloo | Shoppers' Drug Mart Elmira & Elora
Aubs & Mugg | Surge Activewear
Saucony Canada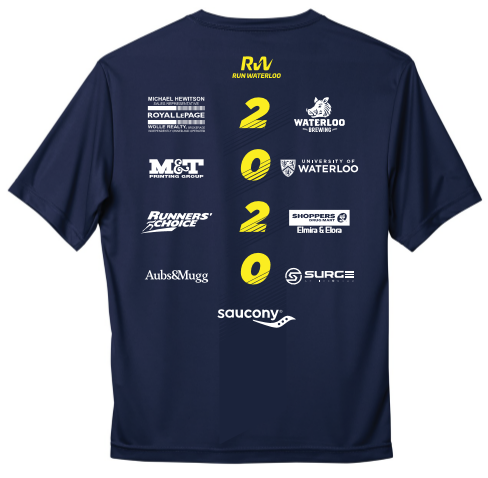 Photos
We are in the process of adding your photos to our Flickr album. Post to facebook or email to [email protected] to be included!