Today would have been the launch of our very first Eco-ENDUR-race with Run Waterloo. While COVID19 has changed our plans, we aren't going to lament what's lost on such a beautiful day. Rather, we've turned the event into a blog tour.
Below is what you might have heard between the two events of the doubleheader race. You'll hear below from our group, the RW enviRUNment team, that formed in 2019, a bit about event supporters and then hear from some of the earth-loving groups that had planned to join us!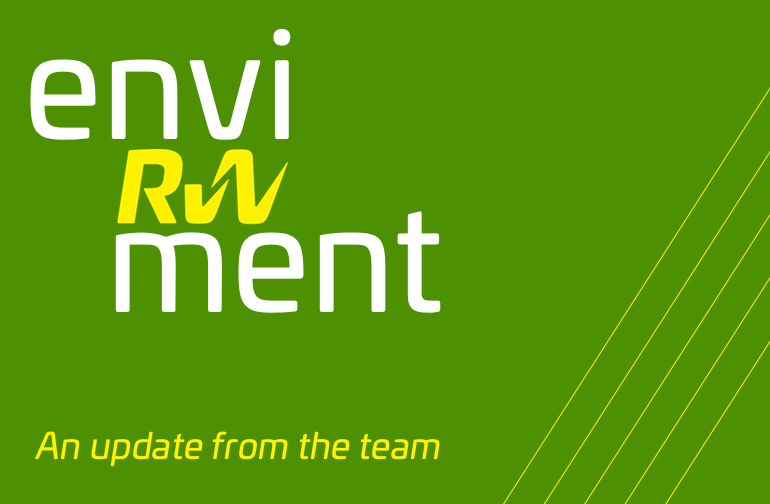 First stop: The enviRUNment team!
We were very excited to talk to you all about our new(ish) initiatives like the bag check and composting at the event, but also to hear from you! We thought this would be a perfect time to let you guide us in how we move forward. If you can, please fill out a very short (3 minute!) survey to help us move in the right direction once we are back up and running.
Survey deadline: May 8. Thank you!
Second stop: RARE!
As an urban land trust and environmental institute, rare's ultimate goal is to make the world a more sustainable place. We had looked forward to connecting with many runners to spread the word about how rare is working on research, conservation and education – and about our own Walk & Run event taking place in September supporting local land protection. While many events and work plans have shifted, at rare we are still determined to continue to ensure sustainability goals include land protection and making food security part of our conservation efforts.
One current focus at rare is to start as much food production as possible in rare's staff-led food bank garden, in isolation and under very strict conditions. The gardens provide fresh, organic produce to those most vulnerable in our community. While we respond to safety restrictions and work within the limitations the crisis brought on, our goal remains to have the Springbank Food Bank Gardens full of carrots, potatoes, onions, and many other fresh vegetables to be donated to local foodbanks.
You can make a difference to fight the impact of COVID-19 on rare and the gardens with a donation of $19. To learn more about what rare is working on to support the work, visit this link.
And now a word from our sponsors:
We are very grateful that we have received a grant from Sustainable Waterloo Region to host this event and get more people thinking about the ways they can be great stewards for our planet. The good news is that the funds will still be used to reduce our impact and we're working out exactly what that might look like for this year and next. Thank you Sustainable Waterloo Region!
We had also partnered with the Region of Waterloo and Runner's Choice to offer some environmentally-friendly gear! Thank you for your support of the event! Runners Choice has a lot of great options like reusable water bottles and belts that can help keep you moving with less impact. To keep you safe, they are now running an online shop and remember that Run Waterloo members get a discount.
Quick shout out to our friends at Saucony Canada, Mike and Laura Hewitson at My Next KW Home, SURGE Activewear, M&T Printing Group, and Aubs & Mugg for being there for Run Waterloo through thick and thin!
Next stop: REEP Green Solutions
Reep Green Solutions is an environmental charity that has been helping people in Waterloo Region live sustainably for 20 years. Our programs on home energy efficiency, water conservation, healthy yards, and waste reduction empower participants to take action. This Earth Week, we are sharing resources to help you live sustainably and find joy in caring for one another and our planet.
If you're looking for an opportunity to learn something new or a fun activity to do with your family, Project Neutral is a great place to start. Project Neutral is a community-focused carbon calculating tool that helps you discover your own household carbon footprint and how you can take climate action. In just 5 minutes you can get a snapshot of your impact in areas like home energy, waste and food.
Please reach out by social media or email if you have any questions, we're here to help!
Happy Earth Day, stay safe!
– Reep Green Solutions
Last stop with our speaker: Stephanie Boville MSc, RD
Hi everyone, Stephanie Boville here, a registered dietitian in the tri-city area! I was supposed to speak about eco-friendly fueling tips for running! Since we can't be together, here are some tips to consider.
Carbohydrates are essential for running performance, as they are the most efficient fuel source to provide energy for intense exercise. Carbohydrates should be consumed before, during (if exercise lasts over 1-1.5 hrs) and after exercise for fuel provision and recovery. Hydration is also important for running performance and you should be sipping fluids before, during and after exercise as well. Here are a few tips to reduce your waste during a race!
Carbohydrates before/after: juice/Gatorade in a reusable bottle, fruit that can be composted, or pretzels/dried fruit in a reusable sandwich bags
Carbohydrates during: take a race belt with homemade gels (honey+ molasses +salt) or buy a multi-serving container of gel and use gel flasks.
Look for ways to use reusable bottles, especially pre- and post-race.
If you would like more information on building your eco-friendly race day plan, feel free to email me at [email protected].
Thank you!
And that's a wrap! We look so much forward to seeing you out on the trails and roads again, but, in the meantime, stay safe, keep moving, and thank you for coming along for this short blog tour.
If you haven't had the chance yet, consider heading back up and taking the survey! As always, if you have any feedback or ideas for how we can become better caretakers of the planet, email me at [email protected].