Run at Ribfest combines some of my favourite things, like running, beer, and ribs. The best part IS the training and I am happy to stay in "race shape" all year round!
There are some hilarious training tips for #RunatRibfest on Facebook before I even got a chance to launch this month's contest: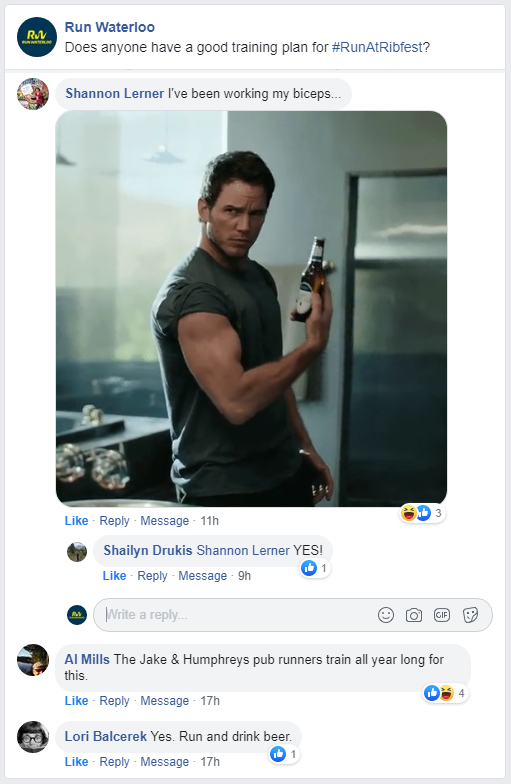 This month's contest
How would you (or are you) train for a beer run?
Share your favourite training tip for a beer run on facebook or twitter, or right here in the comments. GIFs and memes are perfectly acceptable!

Two responses will win a FREE entry to #RunatRibfest. If you are already registered, the free entry can be gifted to a friend to join you for a day of beer and VIP treatment.
Contest closes Thursday, July 11th at 9 p.m.
Last month's contest
These lucky contestants won entries to the Waterloo Classic in June!
Congrats to Sarah (Facebook Entry), Connie (Blog Entry) and Jerry (Twitter Entry) they are the lucky winners of this months contest!!

— Michael Hewitson (@mynextKWhome) June 1, 2019