Announcing a new initiative of the Waterloo Running Series: Santa Pur-suit Toronto!


After a smashing success with our first ever Santa Pur-suit in December 2012, we are thrilled to announce a new partnership to bring the fun and festive spirit to Toronto!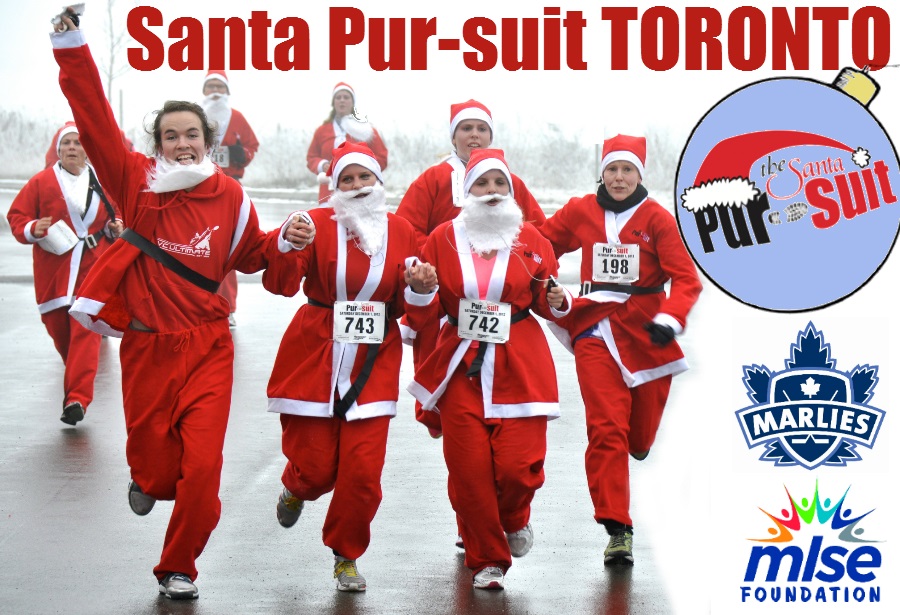 In addition to the second annual Santa Pur-suit here in Waterloo, The Waterloo Running series has partnered with the Toronto Marlies to put on a special event in December 2013.
The race is what you know and love – a 5km where everyone is in Santa Suits. You've seen the photos and you know what a riot it is. But what's new to this race – every participant gets a free admission to the Toronto Marlies game after the race!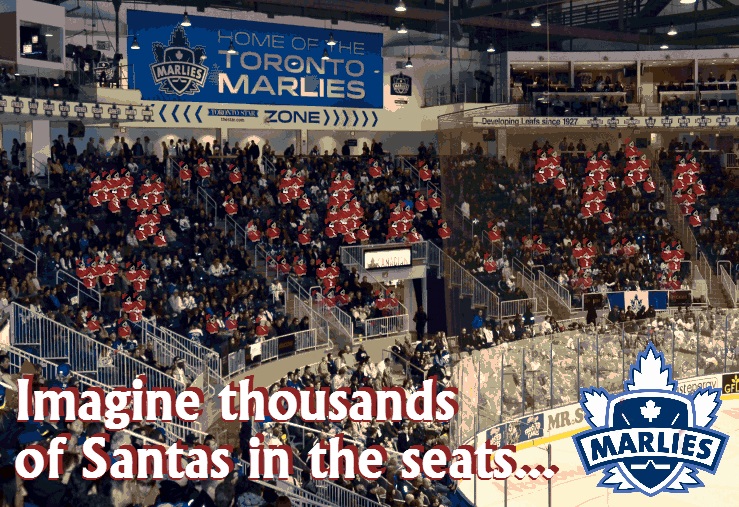 Sunday, December 15, 2013 at the RICOH Coliseum, Toronto. More at SantaPurSuit.com and the official registration page.
This is our first venture outside Waterloo, and we are really excited to join with a fantastic organization like MLSE to bring the same goals to the good people of Toronto: a high-quality event, an opportunity to develop community fitness, and a good fundraiser for an excellent charity. This race will support the MLSE Foundation's Team Up program.
We would really appreciate it if you would show us some support on Facebook and Twitter.
Join us at both!