Wow!  The first EVER Santa Pur-suit was a quite an event.  Just imagine a thousand Santas running around Waterloo…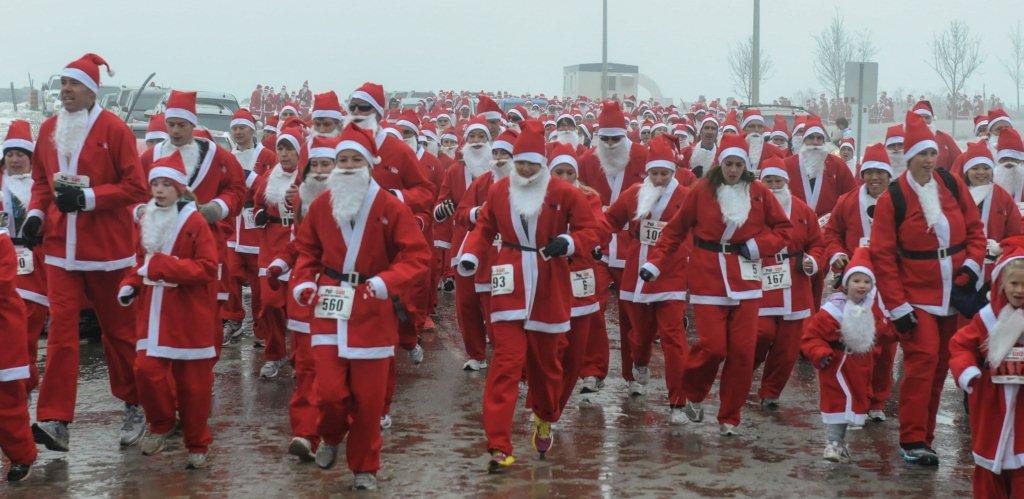 Recap: This is the first event we have added to the Waterloo Running Series since July 2010…and the response from the community has been fantastic.  From the registration numbers to the pledges for the YMCA, and from the buzz around the community to the sheer spectacle, this run was something special, and a new part of the holiday tradition in Waterloo Region!
The rules for the event are simple: run either 1km, 3km, or 5km, but you MUST wear a specially-made Santa Suit.  The suits – roomy as can be expected – generated a lot of interest and anticipation over the past few weeks:
@RunWaterloo I'm torn between fast & festive and slow & stylish! #SantaPurSuit pic.twitter.com/4LZUb28U

— Michelle Lennox (@cellagirl) December 1, 2012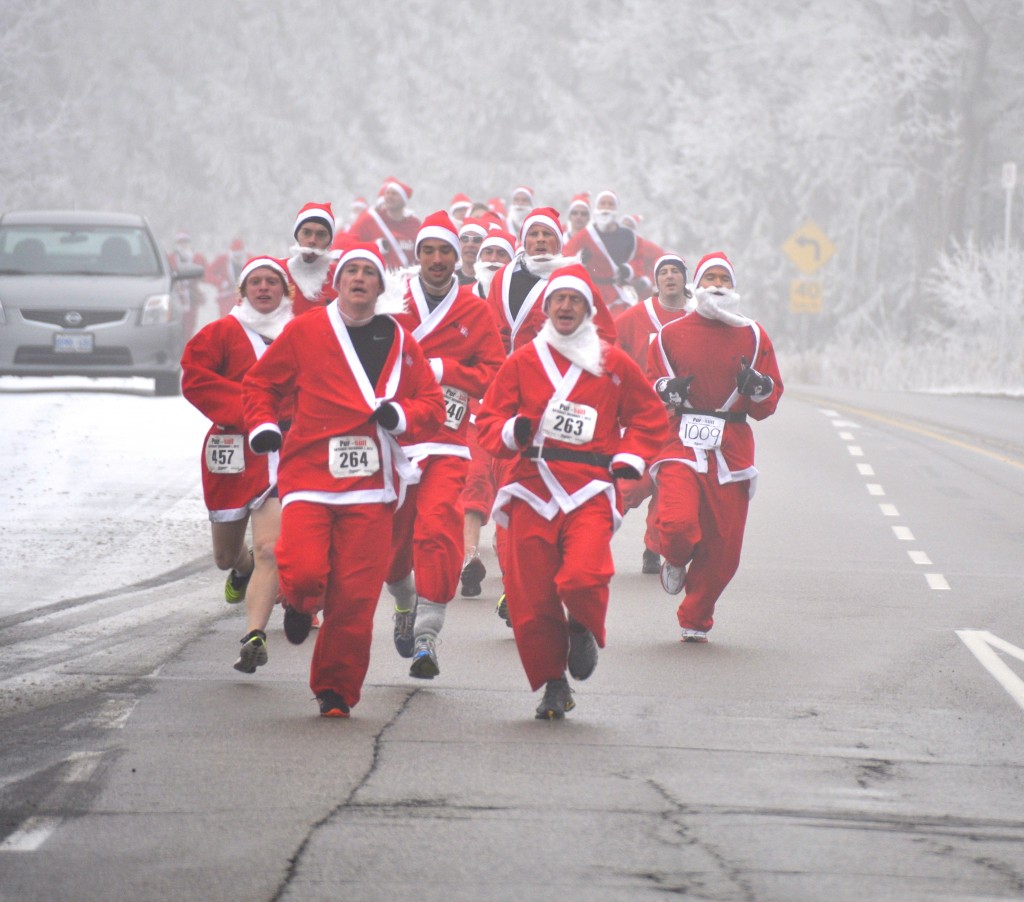 The weather was a best-case scenario: a light dusting of snow to keep it festive, but not the melting temperatures that we can expect later this weekend.  Rain would have been an unqualified disaster.
We helped to kick-off the holiday spirit in Waterloo, had A LOT of fun, and confused a motorist or two along the way.  And in total, 1129 participants today raised over $10,000 for the Stork Family YMCA: Strong Kids Campaign!
Overall, the word we kept hearing around the facility and over twitter was "fun."  This was a lighthearted, family-focused, fresh take on running.  A close second was "drawstring."
Best 5k of our lives. instagr.am/p/Ss1T7asALd/

— Elaine (@decleirmyself) December 1, 2012
Results: Sean Delanghe won the 5km event for the men with a time of 17:52, and Jessica Cuabu won for the women, at 21:21.  You can download the full results here [PDF].  Web version coming soon.
@runwaterloo thanks for the great event- most fun I've had at a race in a long time!

— Dr. Sean Delanghe (@DrSeanDelanghe) December 1, 2012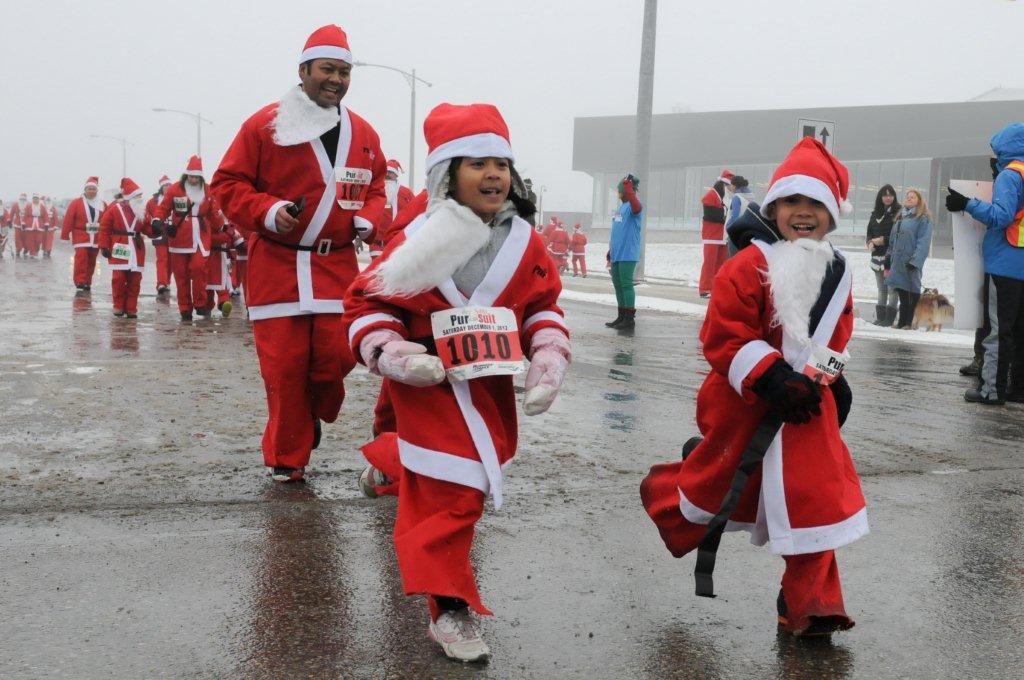 Reviews/Recaps: Will on The Geek Runner podcast; Trina on her Phatsoslim blog; Sean and Gill on the Health and Performance coaching blog.  If you've got one, send it in and we can add it here!
And here's a great perspective a Cecil Hayes, caught by surprise!

Photos: Thousands of free photos from both of our photographers are available here!
Next Race: That's it for 2012 – thanks for coming out!
In case you didn't know, the Waterloo Running Series (RunWaterloo) hosts 9 races each year, from the Father's Day Waterloo Classic (photos) to the muddy Dirty Dash (photos) in July, to this Santa-themed Santa Pur-suit.  Registration for 2013 is now open with the 2013 Waterloo Running Series Brochure: if you register before January 30th, you can save from 20-35% off every race for the entire year!  Chances are good if you've run one of our events this year, it was mailed to your mailing address last week, otherwise, you can download it here.
The next race is the Re Fridgee-Eighter on Sunday February 17, 2013.  See you there!