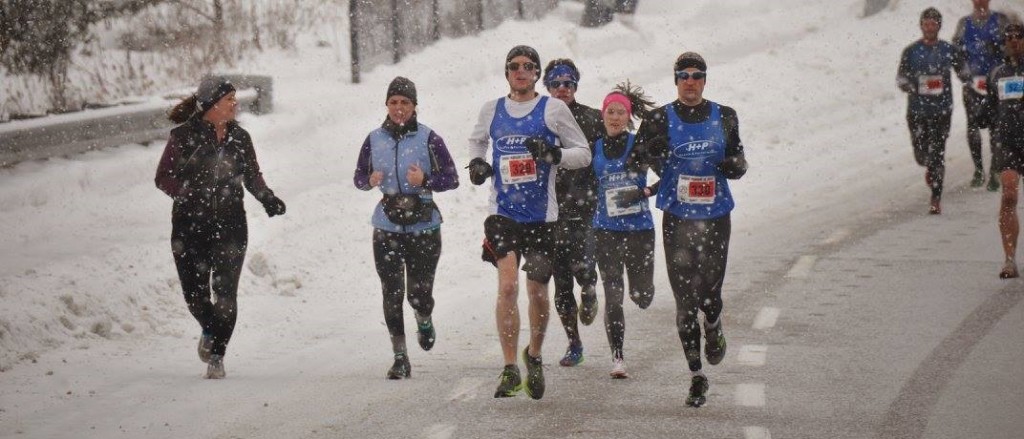 What a great day to kick of the 2015 racing calendar! A light snow made for a picturesque wintry event. Congratulations and thanks to all runners, volunteers and spectators for another great event.
We saw some quick times today on the 8 mile course. Sean Delange finished first overall for men, and Andrea Sweny finished first overall for women with the second fastest women's time ever run at Re-Fridgee-Eighter.
In the 8 kilometre event, running power couple Adam and Stephaney Hortian won overall for men and women. Adam's time ranks 6th all-time, and Master winner Ken MacAlpine ran the 2nd fastest overall time in the history of this event.
Almost 2,000 photos are available for free at our photo site. Enjoy!

See you at ENDURrace!