Excuse us if you've heard this before, but this course is fast.
One of the best traditions of the Fall 5 KM Classic is to run on the fastest course possible. This course is downhill, (hopefully) wind-aided, and with a fast field. It's simply Octoberfast.
We don't actually know of any 5k courses that can compare. Take a look at this elevation graph (thanks Sean Delanghe for the data!):
Top 5 ways to prepare for race day
Practice running downhill
Reconsider your goal pace – you might need to set your goals higher than usual!
Get ready for a delicious post-race sausage
Practice your best smile for our free race photography 🙂
Grab a friend or two to join in! (We pay you $5 for each friend you recruit!)
Official 5k and 10k maps
This 2017 certified 5k is the same course as the 2015 edition (which was then known as Oktoberfest Run). That course was unavailable due to construction detour routes in October 2016. The 10k is different from any previous year.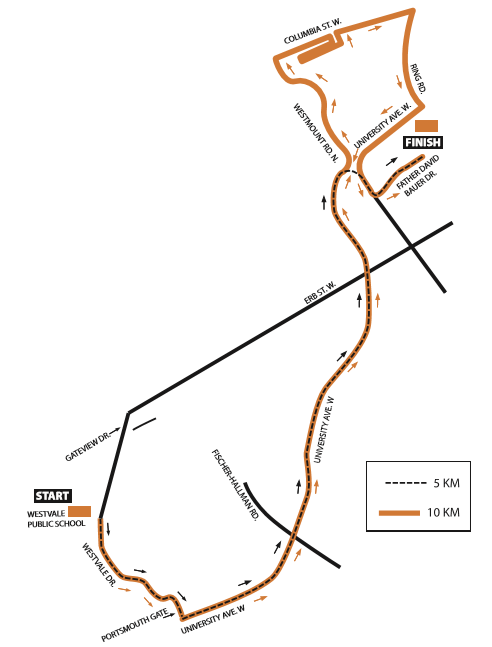 See you on the 15th!