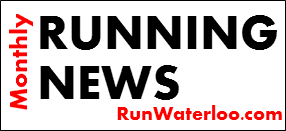 April Running News focuses on the Boston Marathon, and also covers other results and stories in athletics this month.
Boston Marathon
Possibly the biggest event in the running world took place yesterday: the Boston Marathon is the oldest annual marathon, in addition to being the most well-known. For many, running Boston, or just qualifying, is a lifetime goal; for others, participation is an annual tradition. 
The Basics
In Boston the elite women start first, this year with a 28 minute head start over the elite men and the first wave of qualifying athletes. In total, 26,639 runners finished the marathon this year, including 2,172 Canucks – five times more than any other country, excluding the United States.
Few from North America
There were very few North American elites in the field, due to the Olympic qualification standards in Canada and the US (the US team has already been determined and Boston does not count as a qualifier for Canadian athletes). However, this race is an important factor in the selection process for the Ethiopian Olympic marathon teams. It therefore came as no surprise that 14 Ethiopians finished in the top 20 (male and female), nor that they swept the men's podium as well as finishing first and second in the women's field.
Women's Event
The biggest story of the day was the women's champion, Atsede Baysa. Despite trailing the leaders by 37 seconds at the 35 kilometre mark, she turned up the heat with a 5k split of 16:43 (from 35-40k), 45 seconds faster than her next best split. She blew past the lead females to win in 2:29:19, by a margin of 44 seconds. Top American finisher was Neely Spence Gracey, who was 9th in her marathon debut in a time of 2:35:00. The first Canadian finisher (22nd overall) was Ailsa MacDonald of Alberta in 2:49:59.
Men's Event
Young Lemi Berhanu Hayle broke away from the defending champion Lelisa Desisa with a few kilometres to go for the win. Desisa finished second, with compatriot Yemane Adhane Tsegay just edging Kenyan Wesley Korir (2012 Boston Champion) for third place. Korir, of course, has a tie to Waterloo Region, as he is married to local Tarah Korir. He was the inspiration for RunWaterloo's Harvest Half race, which takes place in St. Clements in September and which raises money for the Korirs' charity, Kenyan Kids Foundation. Korir is also notable as the first sitting member of parliament in Kenya to also compete as a professional runner. He told reporters prior to the race that he had only trained seriously for about three months prior to this race. Top American and Canadian finishers were Zachary Hine (10th, 2:21:37) and Waterloo native Scott Arnald (54th, 2:33:46), respectively.
Canadian and Local athletes
Top Canadian finishers in their age groups were:
* Denise Robson from Nova Scotia, 2nd, 2:59:25 (Women 45-49)
* Guy Dorval from Quebec, 2nd, 2:47:50 (Men 55-59)
* Steve Beasley from Ontario, 3rd, 2:57:22 (Men 60-64)
* Christian Mercier from Quebec, 4th, 2:34:30 (Men 40-44)
Waterloo Region was well represented, with more than 30 finishers. Some of the top performances include:
* Joseph Harker (Baden), 3:06:48
* Cassie Smith (Kitchener), 3:13:38
* Jordan Taylor (Waterloo), 3:16:38
* Kailey Haddock (Kitchener), 3:17:48
Congratulations to everyone who participated in this historic event!
Track and Field News
The outdoor track season is just getting underway, and only a few meets have taken place so far. Nevertheless, there have been some great stories.
Stephanie Bruce 
American distance runner Stephanie Bruce has made headlines several times already. The first time was for a photo she posted on Instagram of her stomach. After giving birth twice in less than two years, her stomach no longer resembles that of the typical elite runner, and she was highly praised for embracing that part of her body and sharing it publicly. Two weeks later, she raced her first 10,000m race since becoming a mother, and impressively met the Olympic standard. Bruce has been chronicling her post-pregnancy return to competitive running in Women's Running.
Up-and-Coming Athletes
Mo Ahmed, featured in both the February and March Running News columns, has made a name for himself in Canadian running over the past four years. Less well known is his younger brother, Ibrahim, who runs for Southern Utah University. The younger Ahmed got the media's attention this month after winning his 10,000m section at the Mt. SAC Relays in 29:52. Kitchener's Ben Flanagan, who runs for the University of Michigan (coached by Canadian running star Kevin Sullivan) ran 29:13 in the elite section at the same meet.
Indoor Marathon
On April 9 a marathon was held in New York on the Armory's 200m indoor track. That's almost 211 laps in total. New world records were set in both the men's and women's fields (2:21:55 and 2:44:43 respectively), and Canadian Calum Neff, notable for his recent world record for the half marathon while pushing a stroller, finished third in this very unique race.
New Canadian Record
Shawn Barber has put pole vault on the map in the past few years, and now it seems he might have to share the spotlight. Alysha Newman set a new Canadian record in the women's pole vault, clearing 4.60m in Florida, and celebrated with a back flip!
Next month, this column will return to a focus on preparation and qualification for the 2016 Olympics.