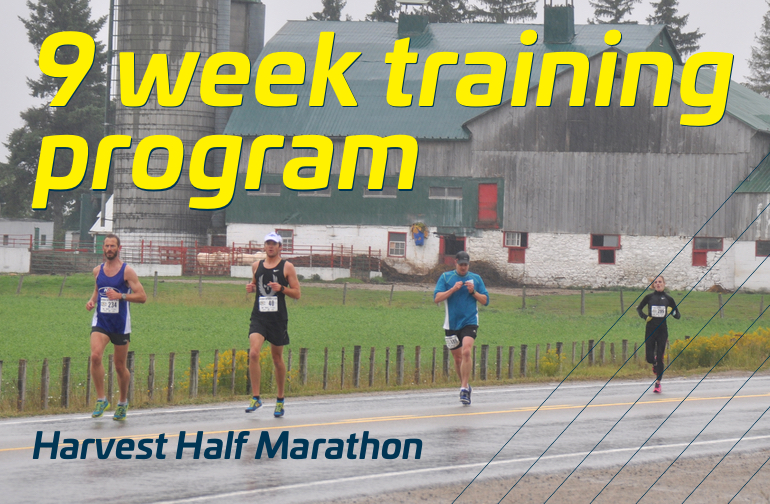 If you're looking for a reason to run your first half marathon this fall, here it is!
If the great food, gravel course, short drive, and great charity aren't enough for you, this is a simple 9 week training program to help you get started.
If you are currently running 15 kilometres in a week, you're ready to start this solo program. Round up some friends to run with and keep you motivated!
The Harvest Half (and Quarter) Marathon is an annual fall event that supports the Kenyan Kids Foundation Canada. The next price increase is August 31, in the sixth week of the program.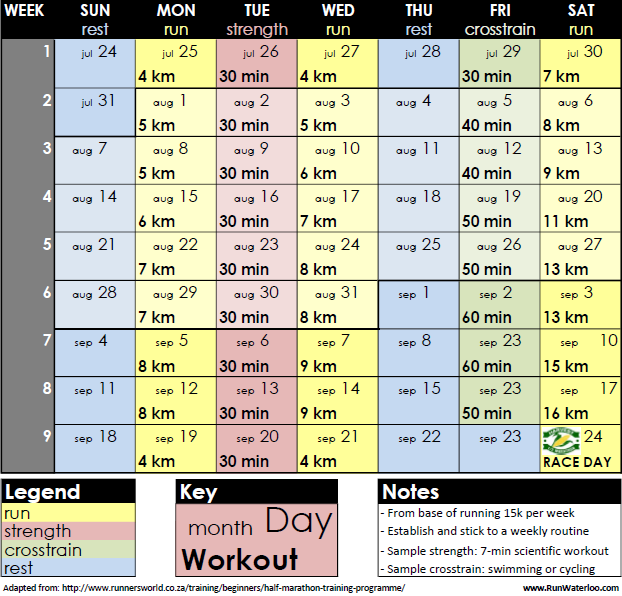 Note: the program started on July 24, 2016. You can safely join in the program at any week if you're already at that week's activity level. Avoid injury by ramping up training too quickly. For additional help, consult an expert at Runners' Choice or Health and Performance.