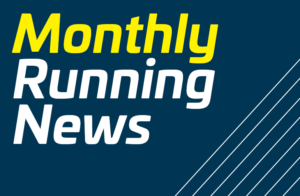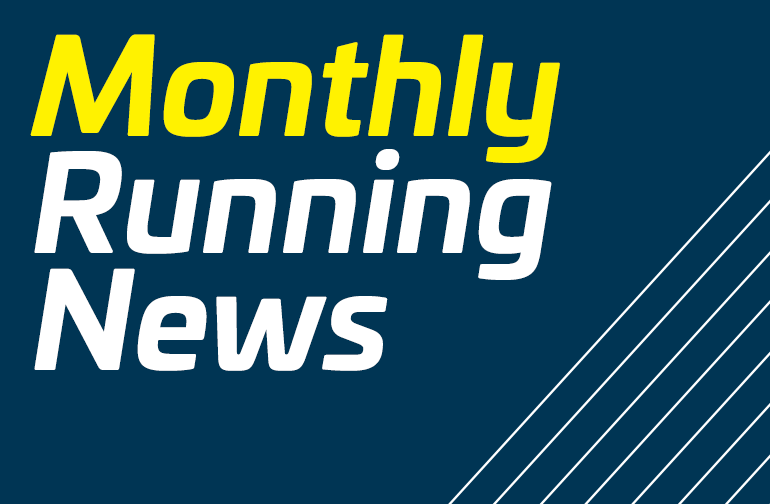 Welcome back! I snuck in just under the wire to keep this one in March. This edition of Running News is very championship focused, with three different track events plus the World Half Marathon Championships having taken place in the month.
Championship Month
IAAF World Indoor Championships
The month started off with four days of excitement in Birmingham, England. Opening night featured a stacked field in the women's 3000m. World record holder Genzebe Dibaba took the lead in the second half of the race and held it through for the win in 8:45. Dutch athlete Sifan Hassan and Britain's Laura Muir made a strong effort to close in the last three laps, but finished second and third, respectively, less than a second behind Dibaba. This was Muir's first world championship medal. Canada's Geneviève Lalonde had an excellent showing, finishing 11th in 9:03.
Day 2 included the women's 1500m heats, which featured Gabriela Stafford and Kate Van Buskirk for the Canadians. Both athletes earned themselves indoor personal bests of 4:09, but unfortunately neither qualified for the final. The final took place on Day 3, and ended with almost the same result as the 3000m: Dibaba, Muir and Hassan filled out the podium once again.
The men's heptathlon also took place over Days 2 and 3 of the meet, with Canada's Damian Warner starting off strong by winning the first event (60m). After the fifth event (60mH) he was sitting just five points back of France's Kevin Mayer, and after the pole vault he dropped back a bit further. Going into the final event, the 1000m, analysis showed that Warner would win by one point if they both equaled their times from their most recently completed heptathlons. After 200m Warner took over the lead and pushed by himself to create as much of a lead as he could over Mayer, but only managed to hold a 2.5 second lead. Mayer took the gold and Warner had to settle for the silver, by only five points. His performance was incredible to watch, and it also resulted in a new national indoor record.
Other notable Canadian performances came from Alysha Newman, who was sixth in pole vault and set a new Canadian record of 4.70m, and Christable Nettey, seventh in the long jump.
There weren't any other Canadians in the distance events, but that doesn't mean they weren't exciting to follow. The men's 3000m heats were marred by multiple disqualifications for lane infringements (stepping inside of the inside lane) – this was also a major factor in the men's 400m, where an entire heat was disqualified for running out of their lanes before the break. Olympic silver medallist Paul Chelimo of the United States along with three others lost out on the chance to advance to the final for this reason. This is not the first time Chelimo has been disqualified for a lane infringement. The final was a slow and tactical affair, with Ethiopia's Yomif Kejelcha claiming gold. The men's 1500m played out in similar fashion, with another Ethiopian, Samuel Tefera, taking the win and Poland's Marcin Lewandowski moving through almost the entire field in the last 400m to take silver.
The 800m races were interesting, as they were missing some of the key athletes we typically see at championship events. With neither Melissa Bishop and Semenya Caster in attendance, and Margaret Wambui getting disqualified for a lane violation in her heat, the medals were relatively open. American Ajee Wilson led the race from the gun, but was unable to hold off a fast closing Francine Niyonsaba of Burundi. Both women finished faster than 1:59, and bronze medallist Shelayna Oskan-Clarke of Great Britain was also under 2:00, a difficult barrier for indoor track. The men's field included even more unknowns, and left the door wide open for Poland's Adam Kszczot to continue his undefeated season and claim his first world title in an exciting and tactical performance.
Collegiate Indoor Track and Field
The NCAA and USports indoor track and field championships took place on the same weekend this year, with some great results by Canadians at both. Justyn Knight won his first NCAA track title, activating his ferocious finishing kick to win the 5000m. He also finished second in the 3000m. At the USports Championships in Windsor, Regan Yee of Trinity Western won both the 1500m and 3000m, which University of Toronto's Lucia Stafford was second in both the 1000m and 1500m and Sasha Gollish, prepping for the World Half Marathon Championships just two weeks later, was second in the 3000m. Thomas Land of Guelph won by the men's 600m and 1000m. Guelph was far and away the winner in both team competitions this year.
IAAF World Half Marathon Championships
The last big meet of the month was the Half Marathon Championships, which were held in Valencia, Spain. The women's race was won in a new women-only world record time of 1:06:11 by Ethiopia's Netsanet Gudeta. As a team, Canada finished 10th, just eight seconds back of the American team. Our top finisher was Sasha Gollish (1:11:52), whose gutsy performance resulted in a 30th place finish. She was followed by Victoria Coates (47th, 1:13:35 PB), Kinsey Middleton (50th, 1:13:52) and Emily Setlack (86th, 1:17:30). The men's race out front was very different, starting in what is considered a "pedestrian" first 5K split 14:31. But eventual winner Geoffrey Kamworor of Kenya ran a blazing 13:01 for the third 5K to tear the field apart. He finished in 1:00:02. The Canadians didn't have the results they wanted, finishing 20th as a team. Cam Levins put in a strong showing and was rewarded with a new personal best of 1:02:15 as he finished 30th overall, one second ahead of America's decorated Bernard Lagat. Geoffrey Martinson was next, finishing 79th in 1:04:34, while Sami Jibril and Evan Esselink both had less than ideal days, finishing 111th (1:07:11) and 115th (1:07:20), respectively.
Notable Canadian results
On the Roads
Two of Canada's top female distance runners missed out on all the championship fun in March as they prepare for the Commonwealth Games in the second week of April, but they were still racing and showing their tremendous fitness with some excellent results on the road.
Rachel Cliff continued her success in 2018 by not just setting a new personal best, but also a new Canadian record,  running 1:10:08 at the Woodland's Half Marathon in Texas. The record was previously held by Lanni Marchant, set in 2014. Two weeks later Cliff was racing again back home in Vancouver at the St. Patrick's Day 5K. Despite a strong performance, finishing under 16 minutes, she was beat to the finish line by Natasha Wodak, whose 15:39 is the fastest 5K ever run on Canadian soil. I look forward to seeing them both racing the 10,000m in Australia on April 9th!
Closer to home, Dana Pidhoresky claimed her fourth Around the Bay title last weekend over Krista DuChene, who is prepping for Boston next month. Pidhoresky is the first woman to win the prestigious race four times.
CWG Tuneup
The Commonwealth Games take place in Gold Coast, Australia starting April 4th, with the Athletics portion of the Games running April 8-15. Most athletes are already in Australia getting in their final preparations. Several competed at the Queensland International Track Classic, including steeplechasers Genevieve Lalonde and Matt Hughes, both of who finished middle-of-the-pack in the 1500m, decathlete Damian Warner who was third in the 110m hurdles, Aaron Brown, 2nd in the 100m, and Crystal Emmanuel who won her heat of the 200m.
The Passing of One Legend…
Sir Roger Bannister, the first man to break the magical 4:00 barrier for the mile, passed away on March 3rd at age 88. As this happened during the World Indoor Championships, which were took place in his home country, the events were put on hold to pay tribute to his legend and impact on the sport.
…and the Retirement of Another
Local and Canadian track star Nathan Brannen announced his official retirement from track and field. Originally from Cambridge, Ontario, Brannen first represented Canada in 1999 at the Pan American Junior Championships and became the 7th ever sub-four minute miler in North America in 2001. He was a member of 20 national teams over the course of career, including three Olympic Games. He earned silver medals at the 2006 Commonwealth Games and 2015 Pan American Games, both in his premier event (1500m). He finished 10th at the most recent Olympic Games. He retires as the national record holder in four events. He has recently expressed interest in the marathon, so although he is done on the track, we may still see Brannen's name in future results and issues of this and other running publications.
It's been a long run but ready to hang up the spikes. Thanks to everyone for an amazing journey and helping along the way. Which marathon should I do as my first??? https://t.co/TtiAzvLcMF

— Nate Brannen, OLY (@natebrannen) March 26, 2018
The next issue of Monthly Running News will cover the Commonwealth Games and two of the World Marathon Majors.