Sunday, March 16 is the 2014 New York City Half Marathon. Watch it live here.
Keeping track of elites is a favourite past-time of runners of all kinds. We're spoiled in Waterloo Region, with many elite Canadian track and distance runners hailing from or living/training in Cambridge, Brantford, and of course, Guelph.
With that in mind, this weekend, we turn our attention to New York City, with many big names running the big-city New York City Half.
Two runners in particular we're keeping tabs on are Wesley Korir and Krista DuChene:
Ready to race #NYCHalf @nyrr w @weskorir. More of us w @RunWaterloo @kenyankids #HarvestHalf to come! pic.twitter.com/HOHVjCKhli

— Krista DuChene (@kristaduchene) March 15, 2014
We're keeping special focus on Korir and DuChene this year because of the Kenyan Kids Foundation Canada. Founded by Korir and Wellesley Township native Tarah Korir, it's doing some pretty incredible work in Kenya right now. They've brought DuChene's skills on board, especially to raise awareness as the Korirs are in Kenya.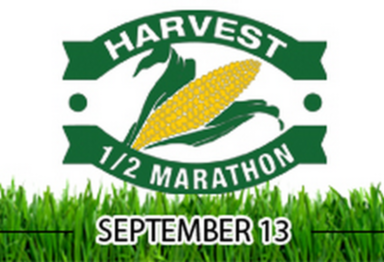 That's where we come in – we're working with the KKFC to bring to life the Harvest Half Marathon (with quarter marathon and kids' half mile fun run). It's a half marathon in St. Clements, Ontario, designed specifically with a small-town feel.
Normally, we work with local charities; this is our first venture with a charity doing work abroad. But it's an incredible opportunity for local runners and Wellesley Township and the entire Waterloo Region have been incredibly supportive!
If you can't join us for the event (Saturday, September 13, 2014), consider supporting the Kenyan Kids Foundation Canada at the pre-race pasta dinner the night before. Krista will keynote the event (awesome!), which is an important fundraising opportunity for the foundation. Tickets available here.
That's why we're so excited to follow the results tomorrow morning, especially for Korir and DuChene. Search by city and find all local runners! Guelph is represented tomorrow by Olympians Reid Coolsaet and Eric Gillis.
All the best, everyone!