The first ever Harvest Half (and Quarter) Marathon is September 13, 2014 in St. Clements. Have you ever thought about running a quarter marathon? Consider these 10.549 reasons:
#1: It's more, but not too much more
Do you want more than a 10k, but not too much more? This is the race – it's only 549m longer than a 10k!
#2: Automatic PB
Since it's longer than the 10k, you can't judge it against your previous 10k times. It will almost definitely be faster than you've ever raced a quarter marathon before!
#3: It's rare
There are a few in the US and another in Durham in July, but that's pretty much it. This is a unique opportunity!
#4: It's trendy
It seems the 10K is so 2007. Why not try a Quarter-marathon (10.55K), like this one in Wellesley, ON: http://t.co/7jzjG1ce7B

— Canadian_Race_Guide (@CDNRaceGuide) February 27, 2014
#5: The metrics
It's half a half, or literally a quarter of a marathon. It's an easy calculation to see what your half or full marathon efforts could be…
#6: It really is just a novelty
For elite runners, there isn't a real quarter marathon championships, competition or even record. It is literally just for fun!
#7: Aim big!
If you achieve your 10k time in a quarter marathon, that's a big improvement. For example, if your 10k time is 50:00 and you run 50:00 in a quarter marathon, that means your 10k split was 47:24!
#8: Extra prizes
Stack your times for extra prizes or just for fun. There are awards categories for any combination of marathon (eg. 4 quarters, 2 halves, or 1 half and 2 quarters).
#9: Extra incentive
The quarter marathon starts at the same time as the half marathon, at the halfway point of the half marathon. You've got a 10.549m head start, and some of the faster half marathoners might run in the mid 70 minutes – try not to get passed!
#10: Whet your appetite
If one of your bucket-list items is to run a marathon, put the word "marathon" on your résumé with the quarter, and build from there! Maybe try the half next year, and a full marathon by 2016?
#10.549
OK, this last .549 of a reason is a bit of a cheat: it's all of the reasons why you want to run the Harvest Half (and Quarter) Marathon on September 13: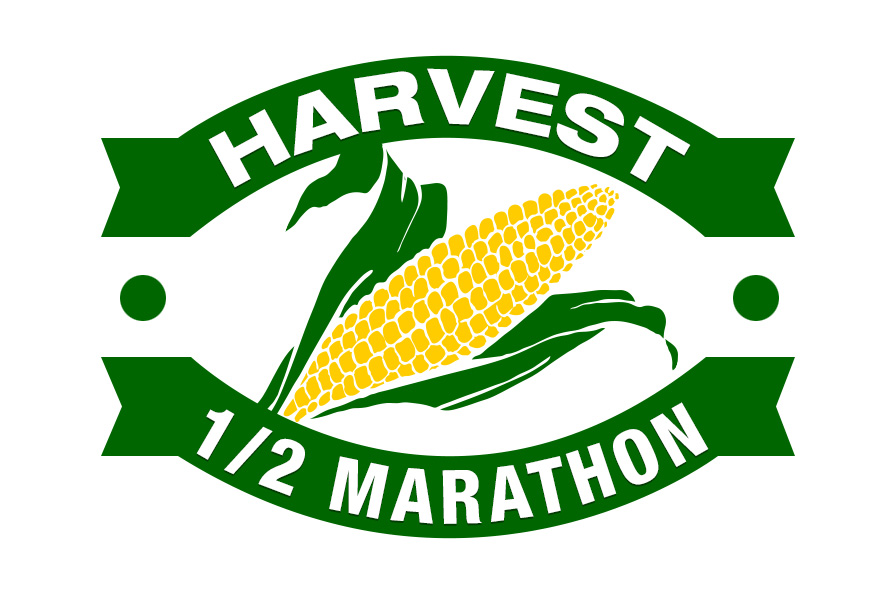 – great food (corn on the cob!)
– a great charity (Kenyan Kids Foundation Canada)
– the great sponsors
– a great venue and course (flat gravel roads in Wellesley Township), and
– a great pre-race pasta dinner with Krista DuChene!
We hope to see you there!