With the Waterloo 10 KM Classic is less than two weeks away, we wanted to shine a spotlight on the designated charity and what the funds raised are used for.
All funds raised for Warrior Athletics and Recreation at the University of Waterloo are designated for one cause we really care about: Women's Sport Initiative Fund.
What is the Women's Sport Initiative Fund?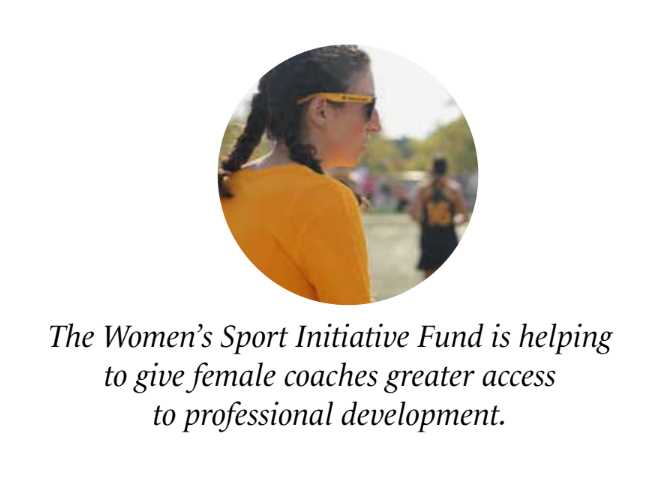 As the coaches of our women's rugby and field hockey teams, Rebecca and Maria have seen the impact of varsity sports on students' lives. Not only have their players become exceptional athletes, they've also built the confidence and trust that make them exceptional human beings.
Working with strong female coaches is an important part of this personal growth. However, role models like Rebecca and Maria aren't always easy to find.
The Women's Sport Initiative Fund is helping to solve this problem by giving female coaches greater access to professional development. Support from the fund allowed Rebecca and Maria to attend clinics where they learned new techniques from psychologists and national coaches. These insights transformed their work with their teams, improving their game and helping them form lasting bonds with their players.
What does your donation mean?
By supporting the Women's Sport Initiative Fund, you make these experiences possible for female coaches. You also give student-athletes opportunities to compete at the national and international levels, which boosts their confidence and motivates them to excel. When they're recognized for their achievements, you help them travel to receptions and other special events, creating memories that they'll treasure for years to come.
Your support will help female coaches and student-athletes achieve their greatest potential. Last year, we raised $2,500 through Waterloo Classic, and this year we're 35% of the way to our $3,500 goal.
How can you get more information?
Please contact:
Kristopher Cates-Bristol
Senior Development Officer, Athletics & Recreation
[email protected]
519-888-4567, ext. 30355