Update: the events are rescheduled for April 21 at 4 p.m.
– There will be no 5k and 2.5k race on April 14 due to dangerous road conditions.
– We are looking into all possible options to reschedule the 5k, however, please know this may not be possible.
– An announcement will be made on April 18 by noon (this announcement was made on April 16 at noon).
– There are no refunds available. T-shirts still exist and are available at the scheduled 8k on April 21.
Message from the Race Director
Despite our best efforts and intentions, and with the safety of participants and volunteers first and foremost in mind, we have made the decision to regretfully cancel the ENDURrace 5 KM & 2.5 KM Fun Run scheduled for Saturday April 14.
The severe weather alert issued by Environment Canada can't be ignored.  I have just set up the course, and the weather conditions dramatically deteriorated even during this time period.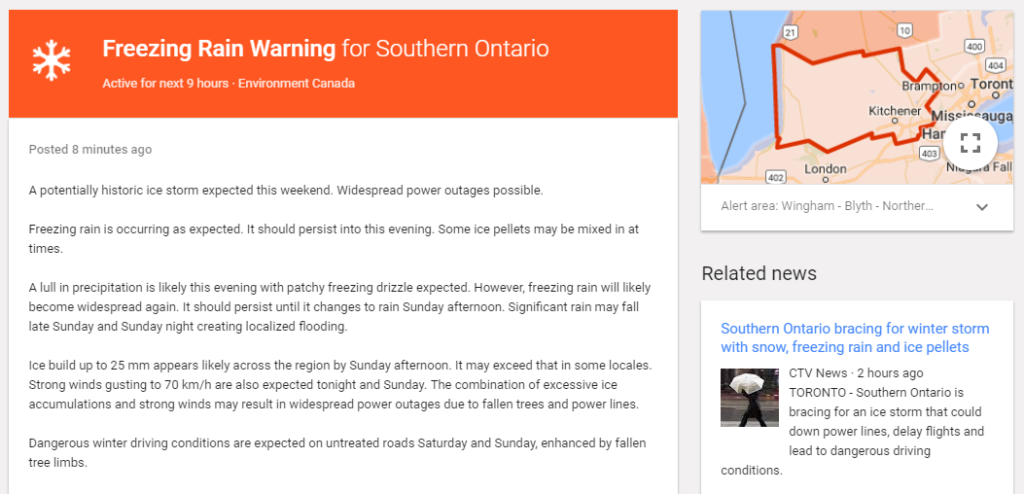 This is unprecedented in my 32 years of directing over 350 races and it is the first time I have ever cancelled a race. It is a decision that in some ways is very difficult – not the outcome anyone had hoped for – but also easy – based on this forecast, it is not safe to ask runners to take a chance on these roads, by car or on foot.
I sincerely want to run both the 5k and the 8k. This might not be possible, but we will exhaust all of our options. T-shirts will still be available next weekend. All perishable food will be donated to the needy. Costs have been incurred and refunds simply are not possible.
Please contact me if you have any questions or concerns at [email protected] or 226-750-0017. We will post more details once available, no later than Wednesday April 18 at noon.
Thank you,
Lloyd Schmidt, Race Director