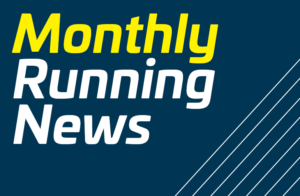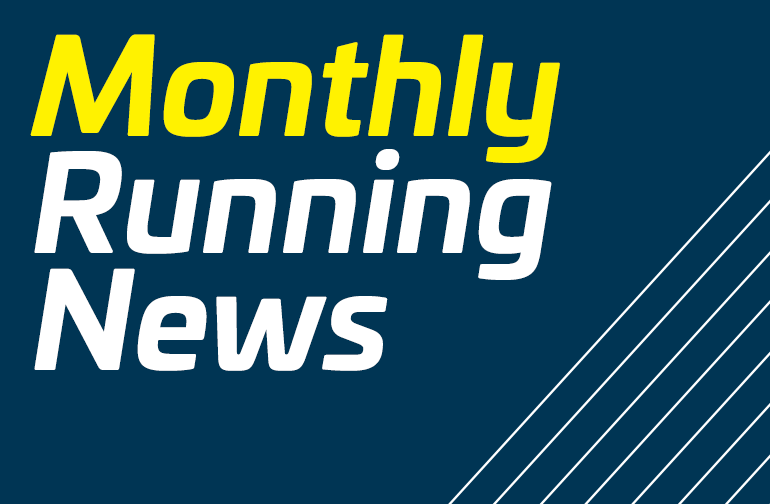 This issue of Running News looks at the status of Canada's 2017 world championships team, championship road racing results, and a summary of the Breaking2 project.
2017 World Championships Team Updates

Marathon Team Announced
This week Athletics Canada announced the five athletes who will represent Canada in London this summer for the World Marathon Championships. Eric Gillis is our veteran representative, and will be joined by Thomas Toth, who ran 2:18:58 (the qualifying standard was 2:19) in Germany this spring. Pan American Games medallist Rachel Hannah (PB of 2:32:09), local elite Tarah Korir (PB of 2:35:46 from Ottawa in 2016) and 2017 Around the Bay and Ottawa Marathon winner Dayna Pidhoresky (PB of 2:36:08) will form the women's team. Olympians Reid Coolsaet, Krista DuChene and Lanni Marchant also met the IAAF standards, but declined to race for various reasons.
Track & Field Report
The remainder of the 2017 Worlds team will be decided following the Canadian Track and Field Championships, set to take place in Ottawa during the first week of July. So far, the following mid- and long-distance athletes have achieved the qualifying standards in their events:
800m: Melissa Bishop

ran sub-2:00 at the Prefontaine Classic in May, her first outdoor 800m race of the year,  in a field that was almost identical to that of last summer's Olympic final.

1500m: Sheila Reid 

and

Gabriela Stafford

have both beat the world standard, with wins at the USATF Distance Classic and Prefontaine Classic, respectively.

Nicole Sifuentes

also ran a 4:06 at the Asics Furman Elite 1500m this past weekend.

Sasha Gollish

has been tantalizingly close on multiple occasions, as well.

Charles Philibert-Thiboutot

is the only Canadian man actively chasing the 1500m standard right now. In the past month he has raced several times, but has yet to achieve the IAAF standard.
5000m: Andrea Seccafien

secured the standard early in the season, running just under the required 15:22 at Payton Jordan, a California meet notorious for deep fields and fast times.

Kate Van Buskirk

and

Jessica O'Connell

finished just behind her; unfortunately, just over the standard. O'Connell tried again two weeks later with better success, running 15:16 at the USATF Distance Classic.

Justyn Knight 

won the Payton Jordan 5000m in 13:17, a new personal best and well under the Worlds qualifying standard. At the Prefontaine Classic,

Mohammed Ahmed

recorded a 13:08 for sixth place against a world class field.

10,000m: Lanni Marchant and Natasha Wodak both have the standard from Rio last summer. No other Canadian women have run faster than 32:15 during the qualifying period. Ahmed raced the 10,000m at Payton Jordan, finishing a close second behind Australian Olympian Patrick Tiernan, in 27:30.

3000m steeplechase: So far only Genevieve Lalonde has run faster than 9:42 this year.
Other notable names in Canadian athletics still in the hunt for a standard include Nate Brannen, who recently signed with Nike and is considering a move up in distance to the 5000m, Luc Bruchet and Rachel Cliff. Cam Levins hasn't raced yet this year, but he's finally healthy and hasn't ruled out an attempt at the Worlds standard.
Similar to last year's Olympic qualifying process, any athlete who wants a chance to represent Canada in London this summer must (a) achieve the qualifying standard and (b) place well at the Canadian championships – top 2 finishers in each event who have the standard "auto-qualify" for the Worlds team.
Diamond League Results from Rome
Many Canadians were back in action in Rome this week at the most recent Diamond League event. In the women's 1500m, Gabriela Stafford hung on for a new personal best of 4:04, in a race that saw Dutch athlete Sifan Hassan surprise herself with a world leading 3:56 (also a personal best and national record), and three other athletes run personal bests as well. 
Three Canadians ran in the 200m, with Andre de Grasse coming away the clear winner by several metres over the rest of the field.
The meet ended with a blistering women's 5000m: it was billed as a world record attempt by Genzebe Dibaba; however, she fell off pace with about 2km to go, leaving her rival Hellen Obiri of Kenya clear to take the lead, which she did with style. Obiri became the first Kenyan and fourth ever woman to run under 14:20, with Dibaba dropping well back to sixth place. Andrea Seccafien ran a smart race, finishing in a season-best time of 15:20.
Up Next: National Track League
Canada's National Track League, a series of three meets, begins on June 10 in Halifax. The second meet will be in Guelph, the Speed River Inferno, on June 14, with the final competition in Coquitlam, B.C. on June 28. The Inferno concludes with the Canadian 10,000m championships, and offers a great opportunity to see some of the country's best up close and for only a $12 entry fee. Last year fans were invited onto the track to cheer for the 10,000m athletes!
Other Top Race Results: Roads and Trails
Canadian Road Championships Weekend
The last weekend of May saw four new Canadian champions named: Ottawa Race Weekend hosted the Canadian 10K Championships, while Calgary presented the Half Marathon Championships, both for the third year in a row. The national 10K winners were Eric Gillis and Rachel Cliff. Top local athletes were Adam Hortian (9th Canadian) and Tarah Korir (6th Canadian). The new half marathon title holders are Kip Kangogo and Rachel Hannah. Local endurance athlete Robert Brouillette was the top Canadian in the Calgary marathon, finishing fifth overall in 2:40:58.
Ultrarunning Goes to New Lengths
The first ever 200 miler in Canada was held in May at Sulphur Springs. Georg Kunzfeld of Frankfurt won the 16-loop event in 51:00:20. Debbie Bulten of Cambridge was the only female to finish the race, in 69:51:20. Other local finishers were Chris Duke (Guelph, 65:01:09) and Steven Parke (69:40:55).
Breaking2? Not Yet.
One of the biggest stories in running this year has been Nike's project to realize a sub-2 hour marathon. After a successful half marathon test run on a Formula One race track in Monza, Italy in March, it was decided the attempt would take place at the same location on the first weekend of May. The race started very early Saturday morning and employed every tactic the Nike team could think of to ensure success: a flat, closed course, relatively protected from wind; a pace car carrying a large clock and projecting a laser onto the ground to show the pacers where to run; an alternating group of pacers, six on the course at a time, running in a special diamond formation for optimal drafting; Nike's latest shoe, the Zoom Vaporfly 4%, custom fit to each athlete; and a finely-tuned nutrition plan that involved coaches riding next to the athletes on mopeds to hand them their fluid bottles.
The event mostly unfolded as predicted. Eliud Kipchoge had the best results, finishing in 2:00:25 – two and half minutes faster than the current world record (note that this was not a record-eligible event, mostly due to the pacing strategy). Kipchoge was on pace up to 30km, and it was almost impossible to read any pain or discomfort in his face or stride. Only in the last lap and a half could you really tell that he had fallen off pace, as the car slowly gapped him and his pacers spent more time talking to him and providing encouragement. Lelisa Desisa was the first to fall off pace, at about the 16km mark. A smaller group of three pacers joined in to help him continue, and he eventually finished in 2:14. Zersenay Tadese made it to almost the one hour mark before he too began to drop back from Kipchoge and the pacing team. With the help of his own mini pacing group who stepped in, Tadese managed a new personal best of under 2:07.
Although there hasn't been much discussion about what will happen next (i.e. another attempt), the results indicate to me that (a) Kipchoge can probably take down the world record pretty much whenever he wants to, but (b) science and money can only go so far, and you can never fully control or predict the outcomes of a race, as Desisa and Tadese had the same preparatory advantages as Kipchoge but could still only produce "average" results, by elite marathoning standards. Here's what some of the American pacers had to say about their experience.
Other Running Stories
Two-time Olympian Inaki Gomez announced his retirement from competitive race walking this spring. Gomez holds Canadian records in the 5000m, 10km and 20km race walking events, and won a silver mdeal at the 2015 Pan American Games.
Canadian wheelchair racer Brent Lakatos has set five world records in ten days. He now holds world records for the T53-54 category for the 100m, 200m, 800m and 1500m. Lakatos has been a dominant presence in Para athletics over the last five years or so: he owns seven Paralympic Games medals, including a gold in the 100m in Rio, and a dozen World Championship medals. 
Endurance legend Kilian Jornet made headlines last month when he climbed to the summit of Mount Everest – twice – and without oxygen – in one week. The Spanish athlete has won almost every prestigious ultra event out there and is always looking for new challenges. His current project is called Summits of My Life, and involves climbing mountains around the world as fast as he can over a four year period.
The next issue of Running News will follow up on the conclusion of the Canadian track and field season and provide an overview to London 2017.