We've wrapped up our Summer Trail Tour, but extended the project with the Regional Trail Tour. Don't expect to see new trails every single week, but we're still on the mission to document and share resources for your trail exploration throughout the region.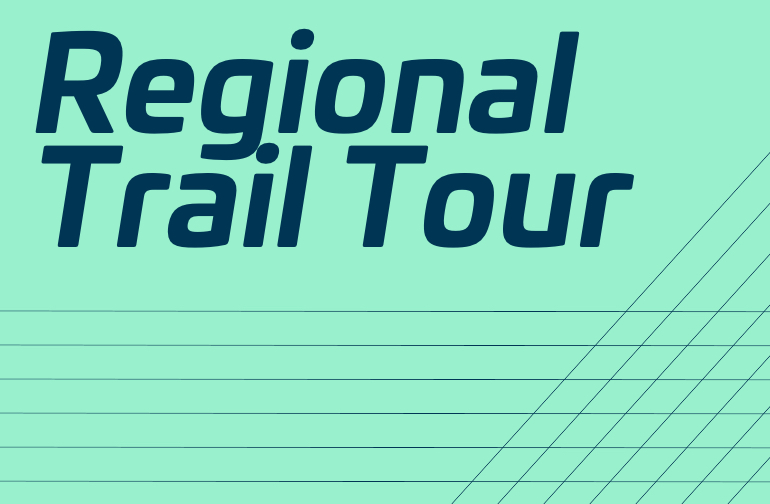 Ironically, the first post in this new Regional Trail Tour is our first trail outside the borders of Waterloo Region, if only by a single kilometre. In this post, Jeremy Haak shares the great Puslinch Tract.
Group run at Puslinch Tract
Date: Sunday, September 11, 2016
Time: 9:00 am
Length: 6k with an extra 4k option
Meet: the parking lot south of the 401 on Wellington Road 32 (see map below)
More details: All paces are welcome. The main group moves approximately 6:00/km. Runners have the option of turning around at any point to cut the run to their preferred distance or time.
Trail Photos
Puslinch Tract: An Unexpected Jewel
The Puslinch Tract is a unique natural area located adjacent to the 401 near the Cambridge Onroute centre. The property first came into being as a source of aggregate for the construction of the 401 in the 1950s. Robbed of much of its natural heritage, the Ministry of Natural Resources took over management of the property, establishing plantations, stocking ponds with fish and, periodically, continuing to take advantage of the property's abundant sand and gravel resources.
Exploitation of the property's resources finally ended when the Grand River Conservation Authority acquired the property in 1999. Although the human impact on the property is unmistakeable, most notably on its western end, the Puslinch Tract has become one of the more unique wilderness areas in the region, characterized by a broad diversity of landscapes.
Mountain bikers were among the first to take advantage of the possibilities at the tract. Overtime, volunteers have built an excellent network of single-track trails, following alongside ponds, through open meadows, amongst pine plantations and beneath deciduous forest.
With so many trails, wayfinding can be very challenging. Trail users are left to find their own way and while it is possible to find trail maps online, it remains difficult to navigate the maze of trails. It is therefore recommended that first-time visitors come with someone familiar with the area or use a GPS to make sure they can find their way back to their car. There are a few wider and flatter trails that are favoured by hikers, but they are mostly narrow and technical with lots of tight turns and steep ascents and descents. Trail conditions stay quite good, even after rain, due to the sandy soil.
The Puslinch Tract is not without its challenges, but it rewards you with exciting trails through a diverse landscape that will leave your heart beating a little bit faster. The Trail Tour is a perfect opportunity to become acquainted with this unexpected jewel and lay a foundation for future exploration.
Trail Map
Trail features
Access: The easiest way to get to this trail is by car, with parking at a lot on Wellington Roadd 32
Surface: Various cross country terrains and difficulties.
Use: Mountain biking, running, walking, horseback riding and skiing.
Full length of the trail: 18k
Trail system: Maintained by volunteers. The property is managed by the GRCA.
More information: 2004 GRCA Master Plan [PDF] and CANbike.org.
Join Val, Jeremy, Health and Performance and other local runners this Sunday!