For our last t-shirt Tuesday of the year, we're excited to launch one of our best t-shirts of all time, plus a bonus finisher gift!
This RememberRun t-shirt, from our friends at Surge Activewear, is long sleeved AND black camouflage AND fully sublimated. Wow.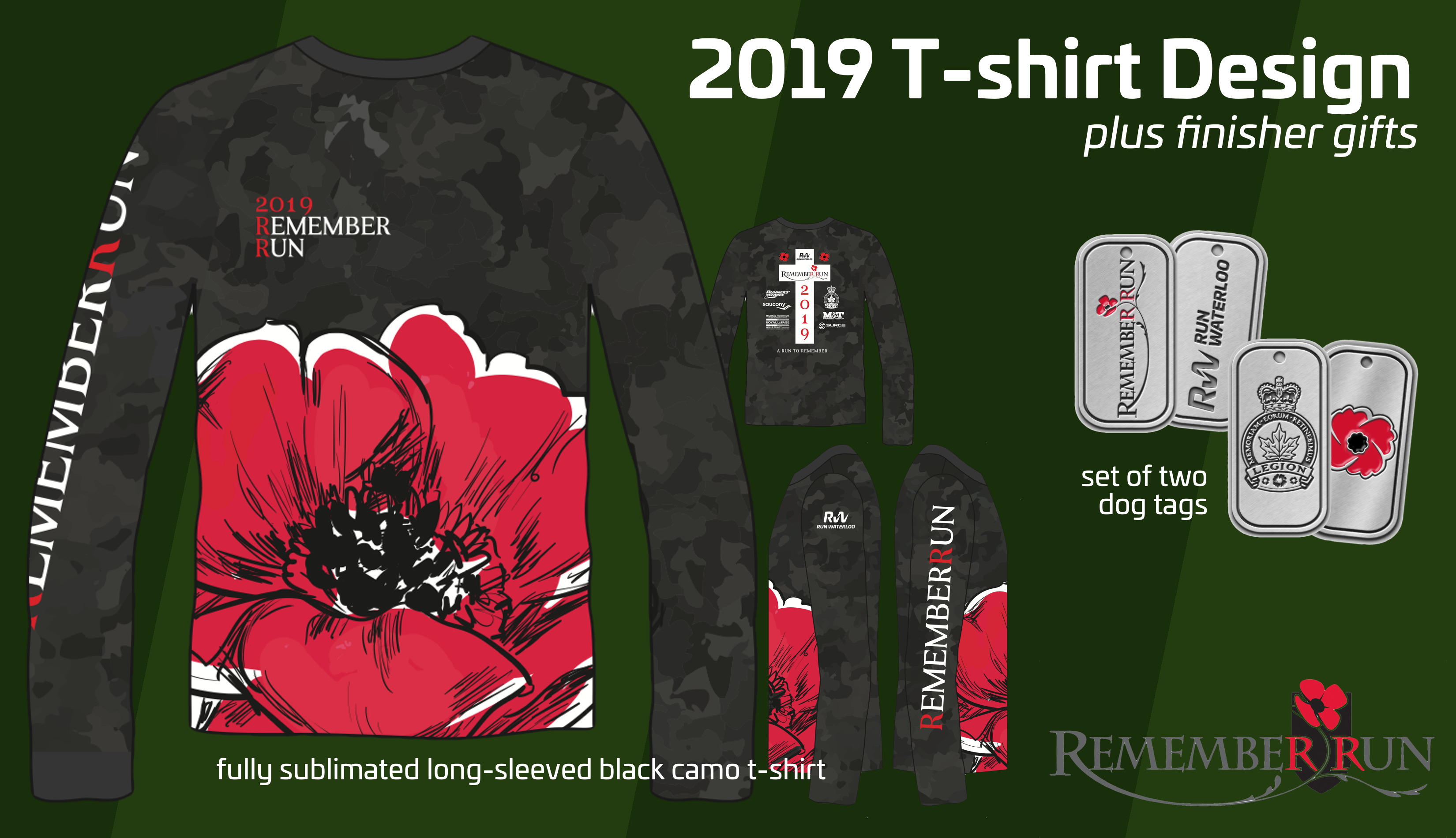 Every finisher will also receive a set of two dog tags, with the four faces reading: Royal Canadian Legion, Poppy Fund, RememberRun, and Run Waterloo.
The race cap is 500 due to Preston Legion capacity. Every finisher of all distances receive the two dog tags (including the 1.1k fun run). The first 450 entries in the 11k and 5k will receive the t-shirt. Sizing for men, women, and youth is limited. Full sizing and measurements are available at our t-shirt guide (look for the club shirt).
The 2015 RememberRun shirt was one of the all-time favourites. Our question is: does this year's top it?
We have an ambitious fundraising goal for the Poppy Fund this year, and we hope you join us on November 9.