For the first time in Run Waterloo, we are giving out BUFFs with Fall 5 KM Classic entries. Better late than never to jump on this swag train!
The Original BUFF®
"Multifunctional, recycled, seamless, breathable and stretchable microfiber – creating the perfect tubular! The Original BUFF® neckwear is more comfortable now featuring 4-way stretch."
We are really excited that for each of these, two plastic bottles are recycled so they don't end up on the landfill. This exact garment sells for $25 in the BUFF store.
And of course, we love this design from our friends at Aubs & Mugg. It's a bold depiction of our brand colours with a subtle Fall Classic in the background, perfect for wearing all winter and into the spring.
One is included with all 5k entries. Additional BUFFs can be purchased in the registration process, or after registration in the RaceRoster product store. They are only available to runners and are not for sale to the public. This runner price is $16.24 – the event record set in 2018 by Julie-Anne Staehli.
What about the t-shirt?
Don't worry – we do have a shirt available! This bold Rise to the Fall design is unlike anything we've done before, and this great cozy cotton fall garment is a unique addition to your collection.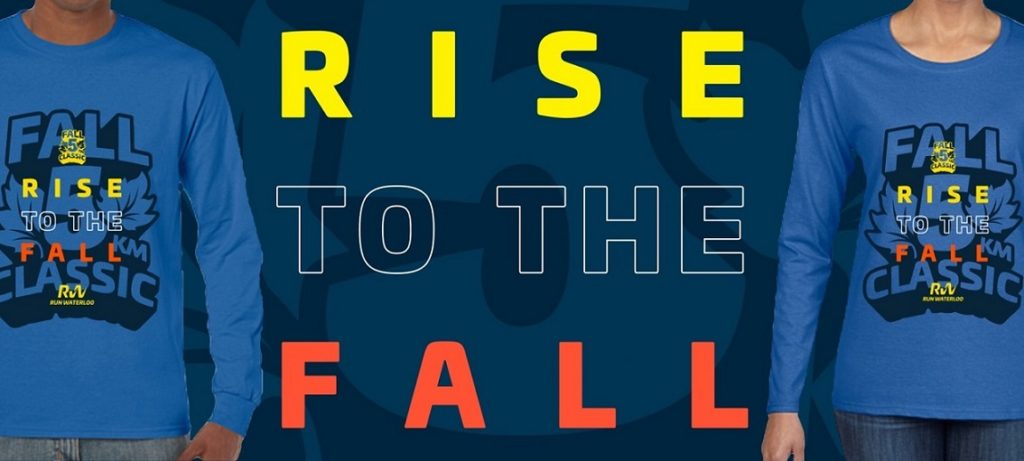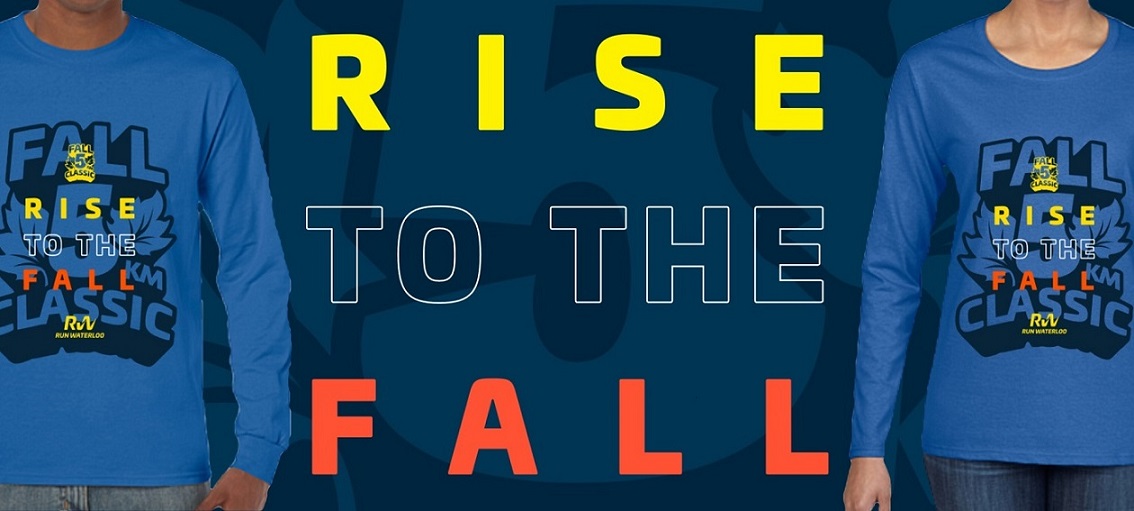 As with the BUFF, this is available only to runners, to purchase either in registration or after through the same product store These are appropriately priced at $14.18 – the event record Evan Esselink set in 2016.