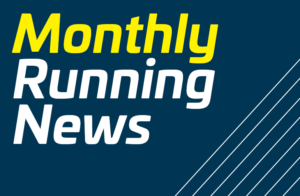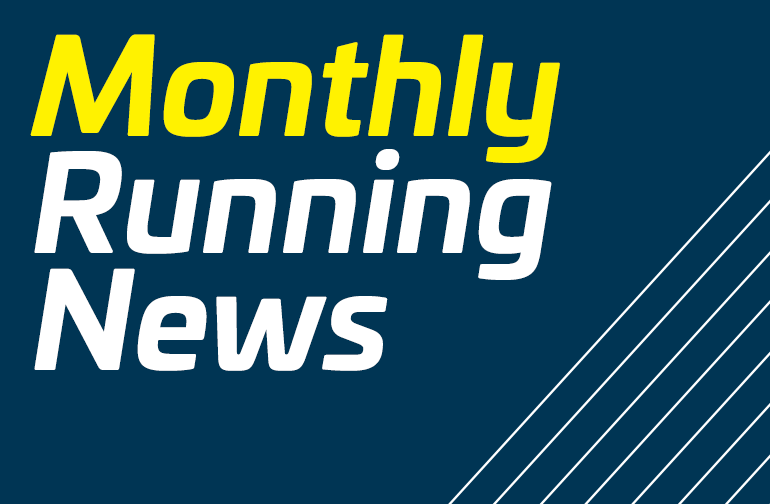 Hello Run Waterloo community and fellow fans of professional running! I apologize for my lengthy absence, but promise to make a better effort to stay on track with monthly posts in 2018 – possibly with a hiatus during ENDURrun month. Although I left a lot on the table in the second half of 2017 – from Canada's medal-free performance at the IAAF World Championships in London, to new champions in the Canadian Marathon Championships, to Shalane Flanagan's historic victory at the New York City Marathon, there's already been so much action in the first six weeks of 2018 that I'm going to start fresh from January 1.
Track & Field Report
Notable Performances So Far in 2018
Canadian athletes have put down some strong results on the track in the first seven weeks of 2018. We've seen four Canadian records fall: Kate Van Buskirk proved she's in great form by setting a new indoor mile record in January, earning herself the title of Athletics Canada/BioSteel Athlete of the Month; Sage Watson broke a 30-year old record in the indoor 300m event at the Millrose Games at the beginning of February; and Alysha Newman and Brittany Crew reset their own pole vault and shot put records, respectively, in February competitions.
Other top performances came from Justyn Knight, whose 3:55 mile in Boston made him the top Canadian indoor performer of 2018, based on IAAF points. World record-holding beer miler Corey Bellemore was able to key off Knight in that same race and come out with a new PB of 3:57, putting him third on that list of top Canadian men in 2018. Canadian women have also put in some tremendous performances and personal bests already this year: Jenna Westaway has recorded multiple 800m runs in 2:01.xx, showing she can compete with the best and earning herself a spot at the World Indoor Championships next month, and Regan Yee broke 9:00 for the 3000m for the first time, finishing third behind the likes of world-class champions Sifan Hassan and Shalane Flanagan.
There have been a handful of IAAF-level indoor track meets this year that have resulted in a series of impressive times from many of the usual top performers. Unsurprisingly, Laura Muir continues to break records for Scotland, starting off with a sub-2:00 800m this winter. Genzebe Dibaba also appears to be in top form early, as she ran 3:57 for a 1500m recently, besting the field by more than six seconds. Also at the Millrose Games, a team of American 800m specialists set a new world record for the women's 4x800m relay. Olympic triathlon gold medalist Gwen Jorgensen announced last year that she was going to be making running, and specifically the marathon, her main focus going forward. She's off to a great start in 2018 as well, with a 15:15 personal best in the 5000m last month.
Canada Names Championship Teams
Even though 2018 is considered a "down year" in the world of athletics (no Olympics or World Championships), that doesn't mean there isn't lots going on. The World Indoor Championships will take place in the U.K. in the first week of March, and the Commonwealth Games are also coming up in Australia at the beginning of April. Canada recently named their teams for these events.
IAAF World Indoor Championships – Canada will be sending a modest team of just 14 athletes to Birmingham next month, four of which are mid- and long-distance female runners: Westaway (800m), Gabriela Stafford (1500m), Van Buskirk (1500m) and Geneviève Lalonde (3000m). Other members of the team include Damian Warner (heptathlon) and Shawnacy Barber (pole vault). Among the absent will be Phylicia George who is currently competing in bobsleigh in PyeongChang at the 2018 Olympic Winter Games.
Commonwealth Games – Athletics Canada has nominated a much more robust team to send to Gold Coast, Australia: 46 athletes in total, including nine para-athletes. Some of the notables include:
Men's 800m – Brandon McBride
Women's 1500m – Stafford
Men's 3000m steeplechase – Matthew Hughes
Women's 3000m steeplechase – Lalonde
Men's 5000m – Mohammed Ahmed
Women's 10,000m – Rachel Cliff, Natasha Wodak
Men's 20km race walk – Evan Dunfee, Benjamin Thorne
Men's 1500m & marathon T54 – Alexandre Dupont
Women's 1500m & marathon T54 – Diane Roy
The final, official team announcement won't be named until March.
At least one big name is conspicuously absent from these lists: Melissa Bishop recently announced that she is pregnant, expecting this summer, and won't be racing in 2018. As a down year, other elite female runners are choosing 2018 to grow their families as well, including 1500m specialists Shannon Rowbury and Faith Kipyegon.
We❤this kind of surprise, Baby Nriagu is on THE way! Replacing abs with a baby bump this summer and we can't wait! We are so looking forward to adding another member to the #bishnriagusquad on our road to Tokyo 2020 #yabish #babynriagu pic.twitter.com/MU01GJ79jz

— Melissa Bishop (@BishopMelissa) February 1, 2018
On the Roads (and Off)
Pan American & NACAC Cross Country Championships
While most of us are experiencing snowy, icy and slushy runs in mid-February, a select number of Canada's top cross-country athletes have been in El Salvador for the Pan Am Cross-Country Championships, which also doubled as the NACAC (North America, Central America and Caribbean) Champs. The U20 women were completely dominant, sweeping the podium in their 6km race, led by Brogan MacDougall, to grab a clear victory. The U20 men also took the team gold, led by Tyler Dozzi's second place finish. The senior women were gold in NACAC and silver in the Pan American Cup, a result greatly assisted by Victoria Coates' fifth place finish. Yves Sikubwabo, two-time USports cross-country champion, led the senior men to a silver NACAC and bronze Pan Am result.
Notable Performances So Far in 2018
There haven't been too many races yet this year, but there have still been numerous results worth talking about. The Houston half marathon is always popular with Canada's top distance runners. This year seven men and six women bested the IAAF standards of 1:06 and 1:16, respectively, at this race, many of which were personal best performances. Back home on Canadian soil, Rob Watson started his comeback by winning the Vancouver First Half in just under 1:07. Rachel Cliff set a new course record to win in 1:12, just a few seconds shy of her PB. Closer to home, Coates won the Robbie Burns 8km as a final prep for her championship races.
Canada Names Team for Worlds
The 2018 IAAF World Half Marathon Championships will take place at the end of March in Spain, and Canada is sending full teams for the first time since 2005. The men's team will consist of:
Geoffrey Martinson (1:03:38), a top-level Canadian track athlete for many years who has recently made a successful move to the roads;
Evan Esselink (1:04:08), well-known to much of the Run Waterloo community for his dominant wins at the Re-Fridgee-Eighter (2016, 2018) and the Fall Classic (2016);
Cam Levins (1:05:00), Olympian, former Canadian record holder in the 10,000m; and
Sami Jibril (1:05:06), member of Canada's 2017 world cross-country team.
The women's team includes:
Kinsey Middleton (1:12:30), a relative newcomer to the elite Canadian running scene;
Sasha Gollish (1:12:55), a high performing athlete who can threaten in any race from 1500m to 21.1km;
Victoria Coates (1:13:45), 2017 Canadian 10,000m champion; and
Emily Setlack (1:14:00), 2016 Canadian half marathon champion.
Rachel Cliff and Natasha Wodak recorded the fastest half marathon times during the qualifying period; however they have elected to compete at the Commonwealth Games in the 10,000m instead, as they aren't able to do both.
These are entirely new teams from the 2016 World Half Marathon Championships, where Canada's men and women placed 12th and 6th, respectively.
The next issue of Monthly Running News will cover the results of the World Indoor Championships as well as USports indoor track results and a more comprehensive lead-up to the Commonwealth Games.