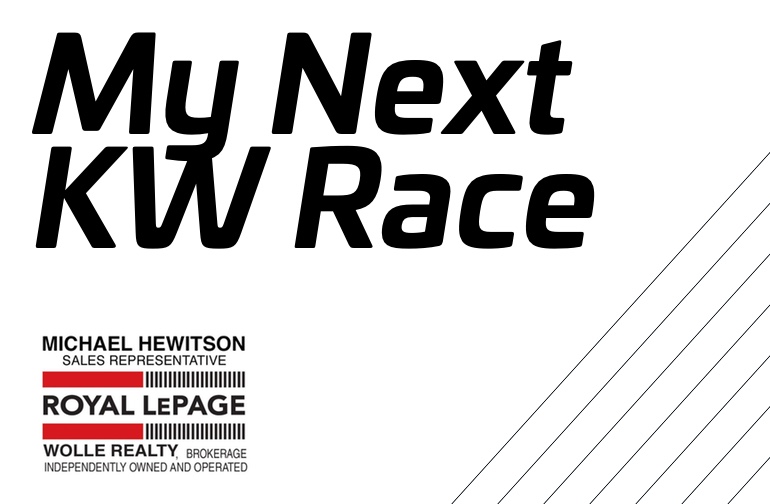 Kitchener-Waterloo is known as a great place to live for so many reasons, one of them being that it is home to a great education ecosystem. We are so fortunate to have Contestoga College, Wilfrid Laurier University and University of Waterloo located right here, and all of the talent, energy, and economic benefit they add to our community.
All three of these schools also have strong athletic programs that develop runners who are mainstays of Run Waterloo – think of runners like Robert Brouillette and Brendan Hancock (Conestoga), Bettina Boucher and Erin Fox (WLU), and Daniel Fournier and Jessica Keupfer (UWaterloo). All of these athletes have all represented their local varsity teams in recent years and have also contributed in a big way to our broader racing scene.
If it weren't for WLU, I would never have met my wife. She moved to town to attend Wilfrid Laurier University many years ago and she loved the city so much she never left. What I want to know is:
"What do you love about having the College and Universities in town?"
Interested in winning a free RELAY TEAM entry to The Laurier Loop? All you need to do is answer this question. The contest is open now until 9pm Feb 13, 2018.
The quality of people in Waterloo Region have inspired this contest. There will be one winner of this contest, and the prize is a free 4-person relay team. That winner will get to choose their three teammates for the race!
One contest participant will be randomly selected to win a free relay team entry to the Laurier Loop. Comment on this post, or tweet or facebook me.
Previous Contest Winners
In January, I asked what you were most looking forward to about summer running. Thanks everyone for the dozens of contest entries and congratulations to Trevor Boss and Kailey Haddock who were randomly selected as winners. Good luck at this weekend's Re-Fridgee-Eighter!
Kailey looks forward to running at the cottage in the summer and jumping into the cold lake after a super hot run – can't say I disagree that does sound pretty amazing!
Trevor said "Cause running in the summer means I am closer to marrying @LauraABond in September" – Congratulations on your engagement Trevor and good luck with the wedding planning! I look forward to seeing you out running on the streets in KW.
Bonus: here are some shots of me racing the Laurier Loop relay and running in my favourite Laurier Loop t-shirt!